Claire had been talking about this pick-up truck for years.
As far back as I can remember – the idea must have sparked while we were living in Texas?
"I'm getting a truck."
I heard it all the time, thinking to myself, "What?? We have La Sancha?" (our '83 Volvo wagon.)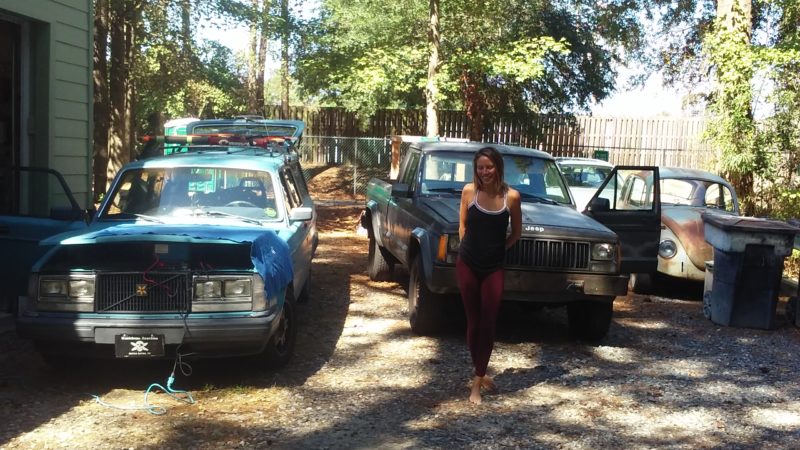 Well, with it being September of 2016, work and weather started to quickly cool off.  Claire and I stationed on the Outer Banks, of North Carolina, with our sailboat stored on the hard in Palmetto, Florida.  Now having worked two big tourist seasons back-to-back in two different areas; it was time for us to start making decisions again.
Credit cards paid off and some cash saved up, I started the hunt.
After weeks of narrowing down a few potential brands and models, I said hell with it and decided a Jeep Comanche would be the best fit.  First, because it was a Claire approved option.  Second, I have owned two Cherokees.  Sometimes it's as simple as that.
Our plan to acquire said pick-up truck…vicious, as usual.
A dozen emails and a few phone calls with the Craigslist seller and we knew it was on.
Location of new truck:  Melbourne, Florida – over 800 miles away.
Luckily my father had a friend in the area, who was nice enough to test drive the truck and meet the seller for us.  After some cell phone style inspection videos, we put $100 deposit to hold the truck.
Our next step was to ask off work and get a one-way rental car for 24 hours.
We hopped on I-95 South from North Carolina and drove straight through the night to Melbourne, arriving to the most spectacular sunrise.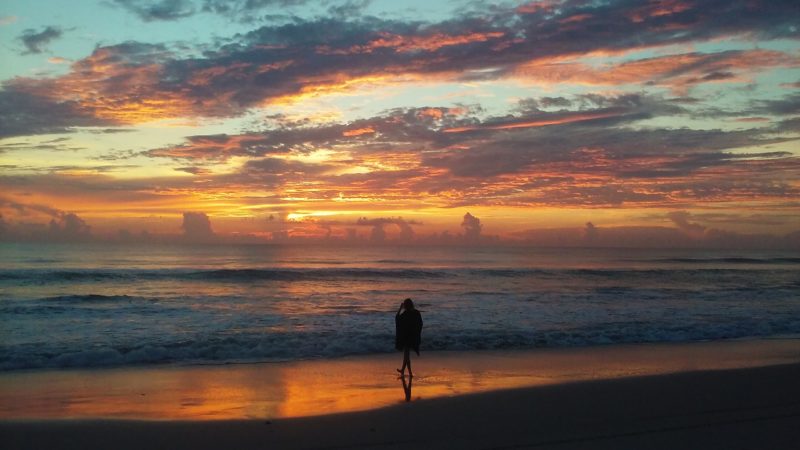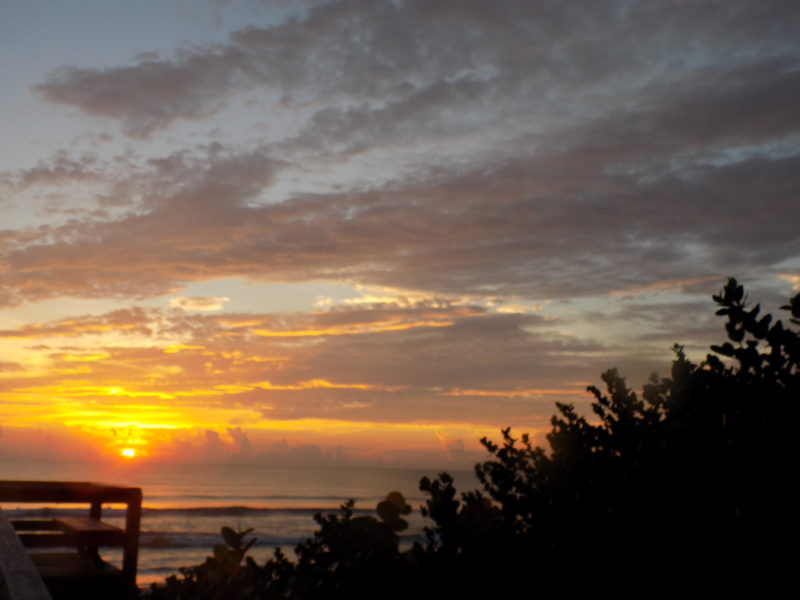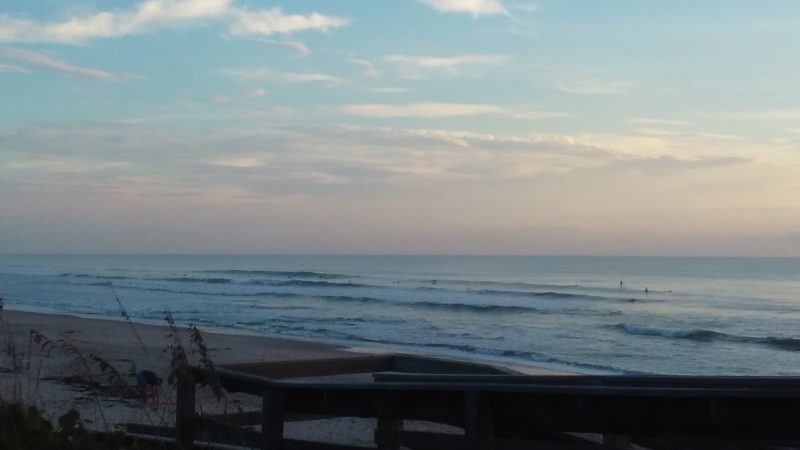 Yes, I did throw a surfboard in the rental car.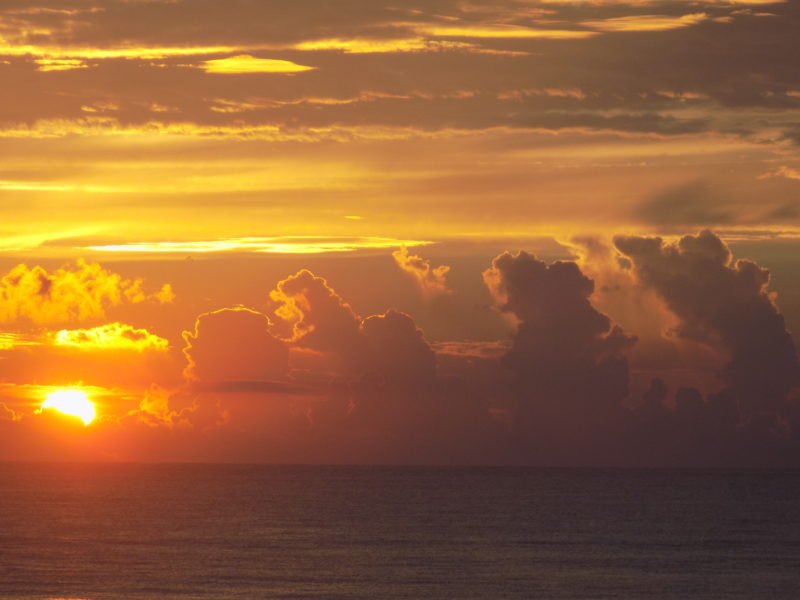 ---
We rinsed the night's drive off in the ocean and headed to the seller's house.
Claire test drove the truck, we paid the man, and collected our bill of sale and Florida title.
I immediately returned the rental vehicle to keep that cheap.  Claire drove me in her new truck to lunch, where we met my father's friend to say thank you and pay him back on the deposit.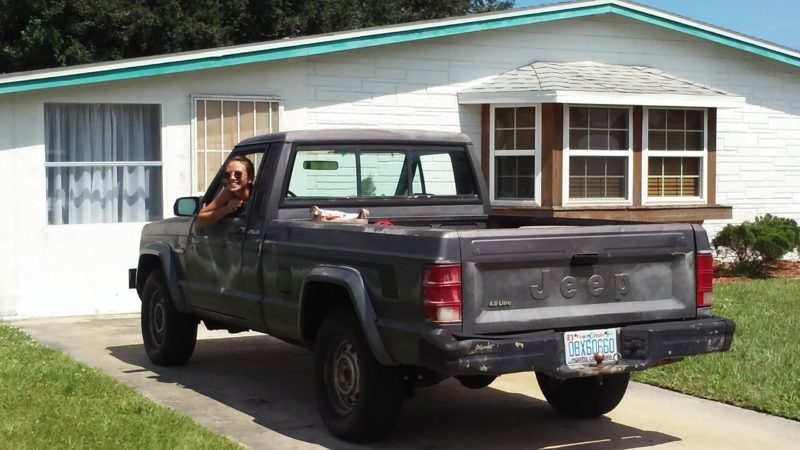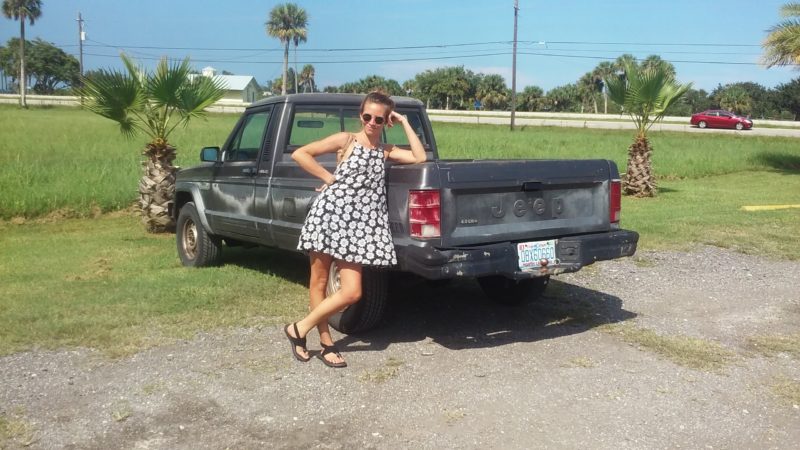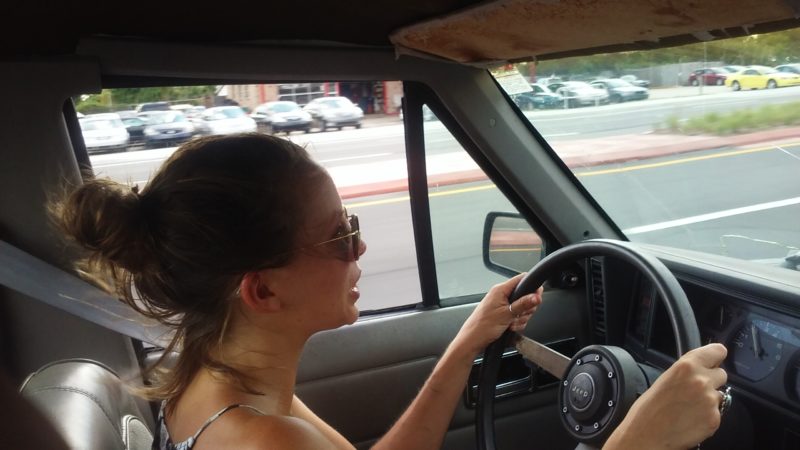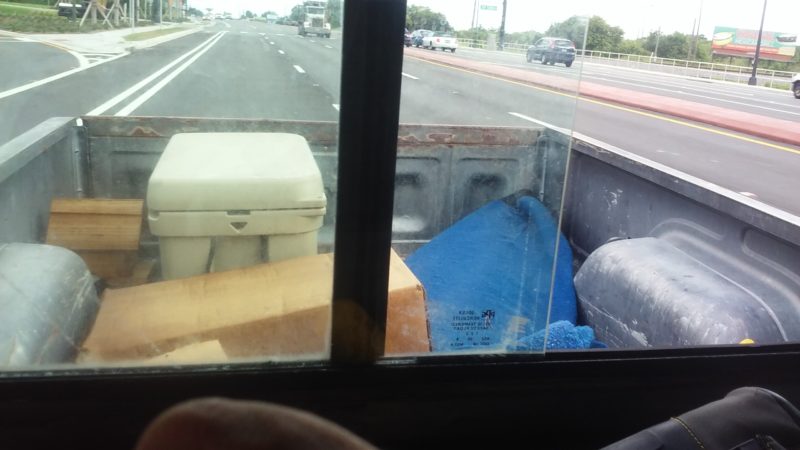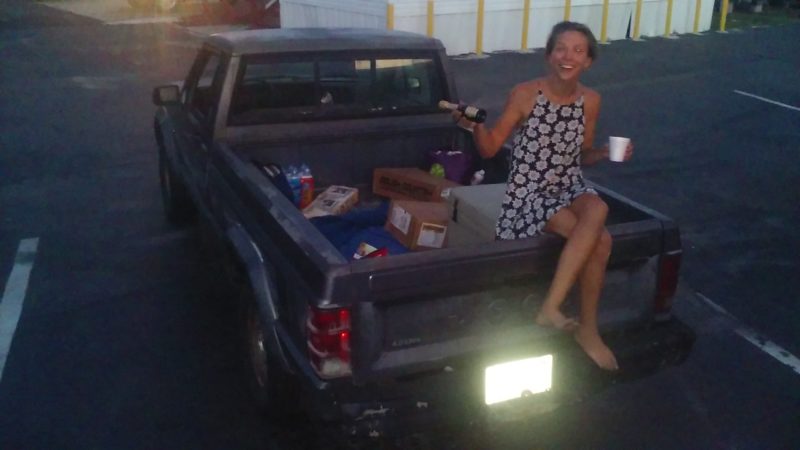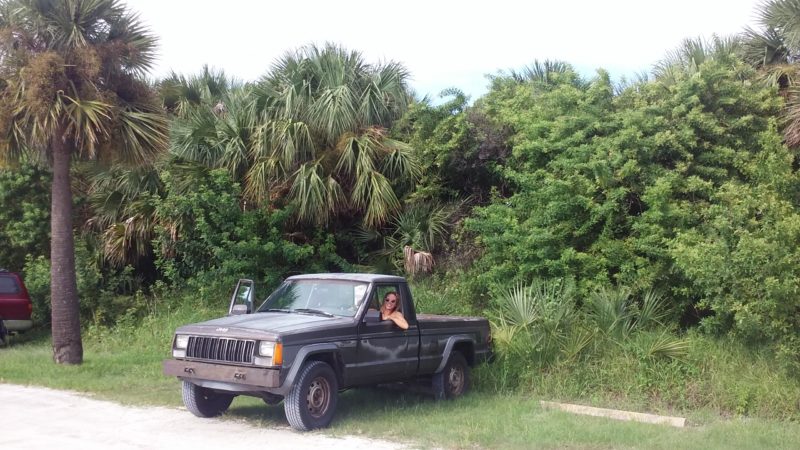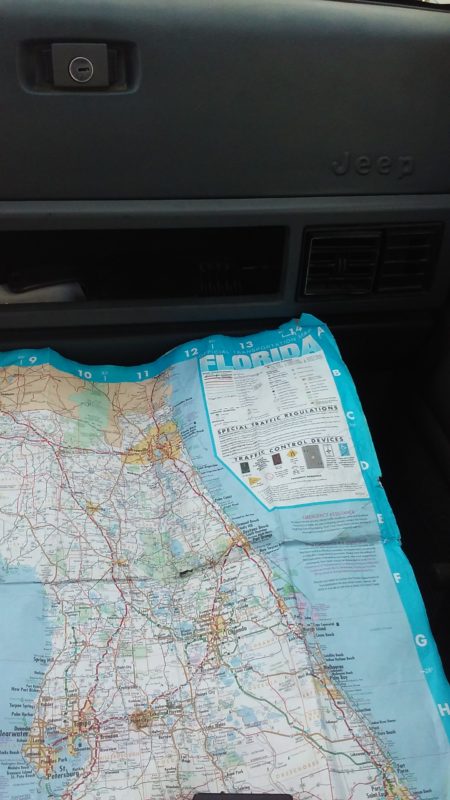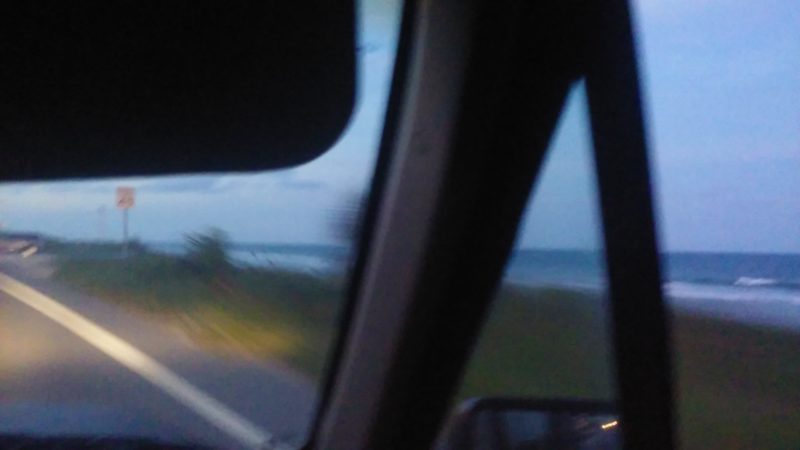 I brought an old license plate, slapped that on, and we ran with it.
Sleep was needed, so we grabbed a cottage style motel for the night.
The next day we took the scenic route Florida State Highway 1 North, eventually ending back on I-95 and up to NC about a 48 hour trip there and back.
---
A little more on the Jeep Comanche we chose..
Less than 200,000 were made between 1985-1992, with nine different trim models, four different engine options, and 6 different transmissions.  Not to mention long-bed and short-bed options.  Let's just say, many varieties, and not many left on the market.
This 1989 Comanche we purchased at an excellent price, boasting the package options I had searched for.
Our main criteria was the inline 6 cylinder 4.0L engine, obviously 4×4, and a manual transmission.  An added bonus – this Jeep was under 100k miles!  89,000 to be exact!  How do you say?  Well, if you see the front bumper in the photos, she was pulled by an RV most of her life!  After that, she retired to a backwoods hunting truck.  Finally, resting in our seller's driveway as a tool to teach his son to drive stick.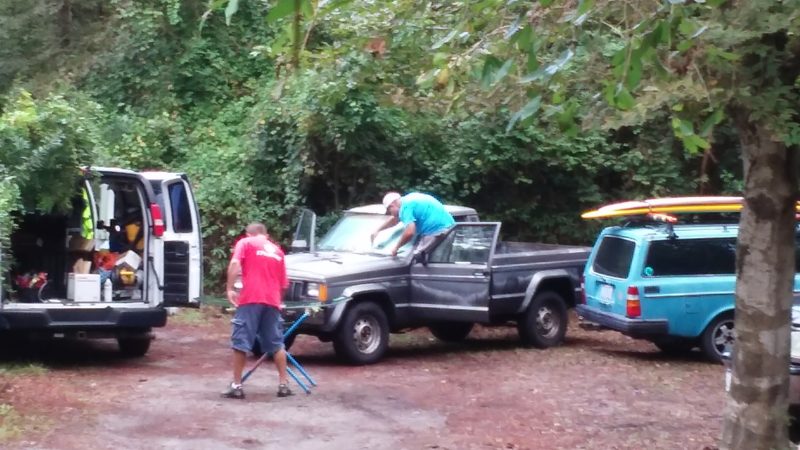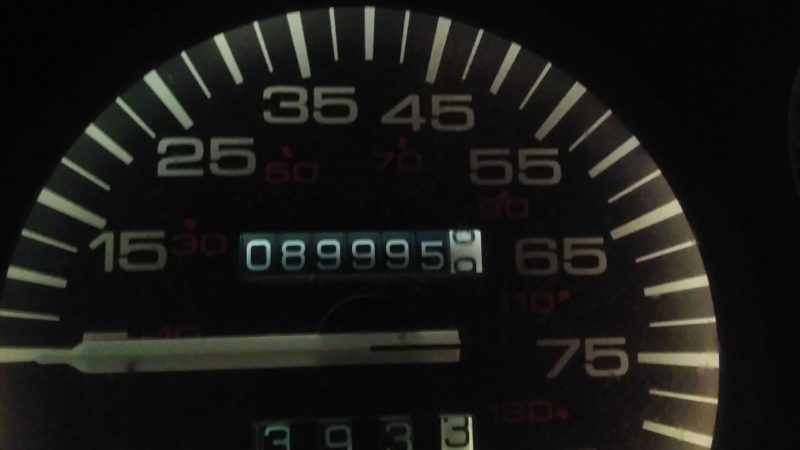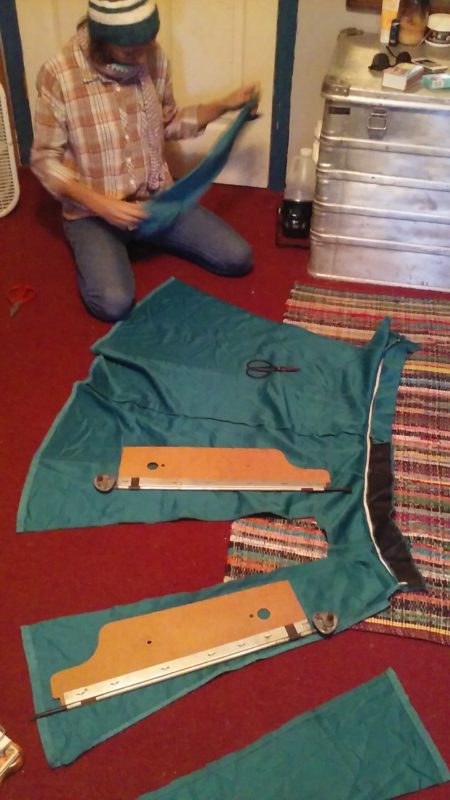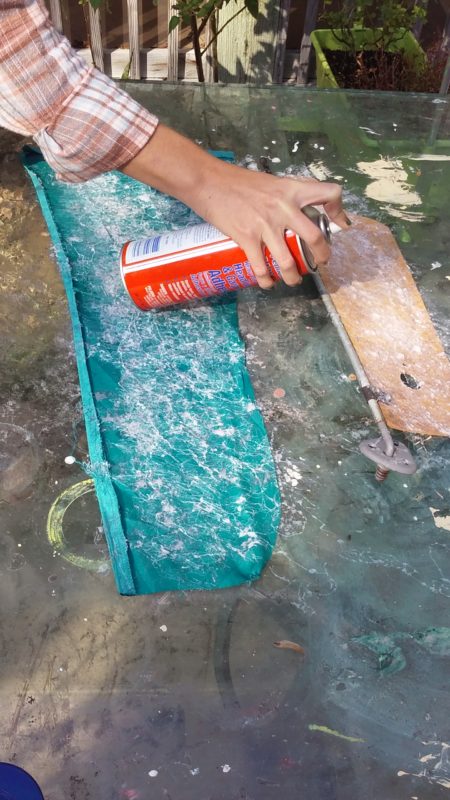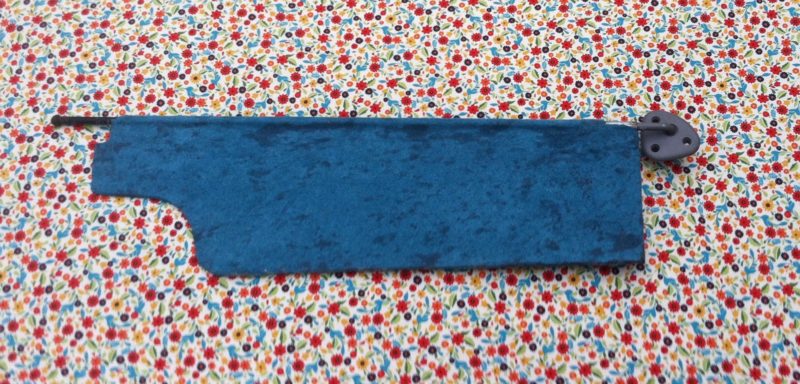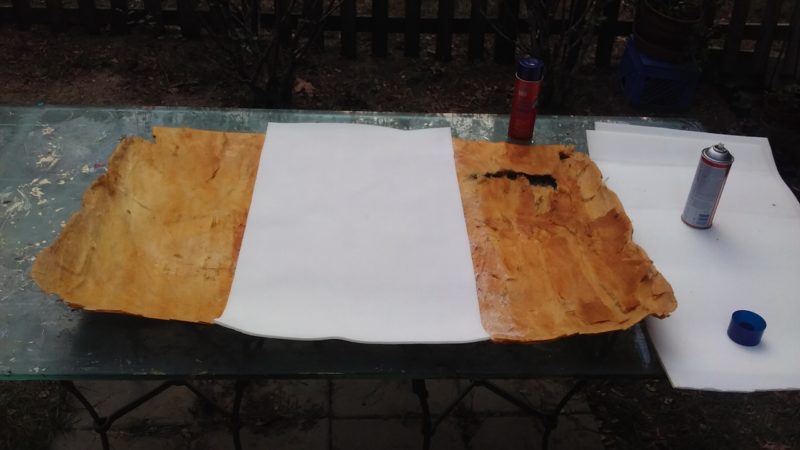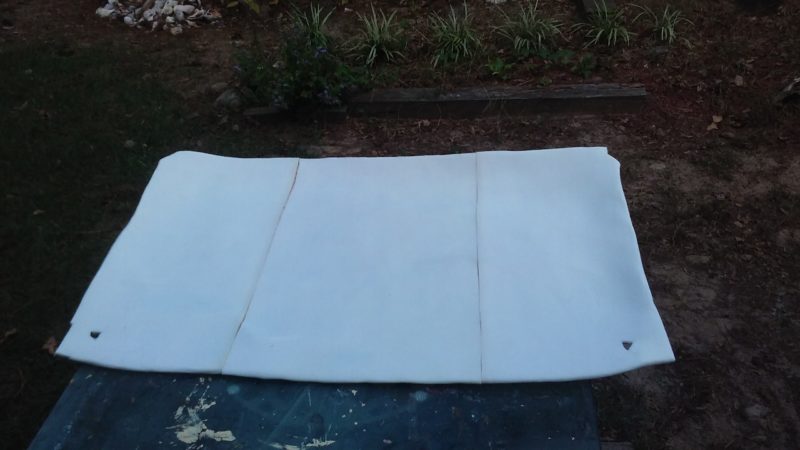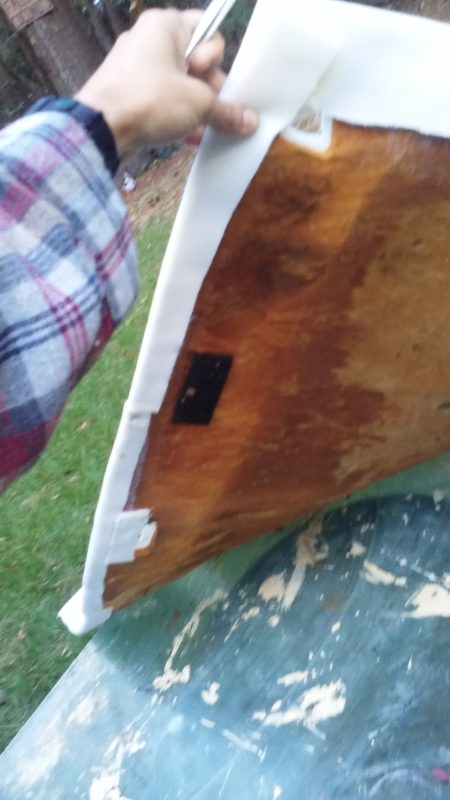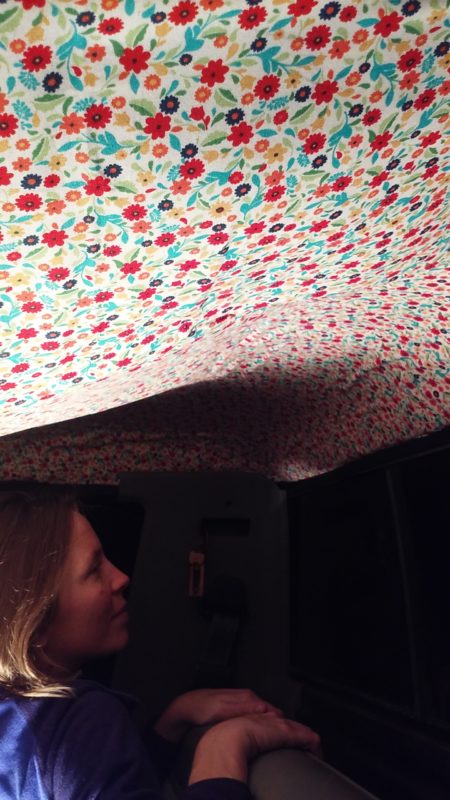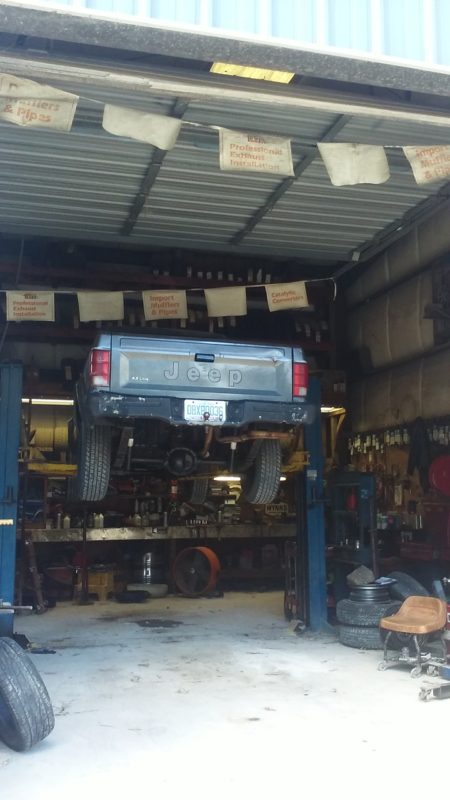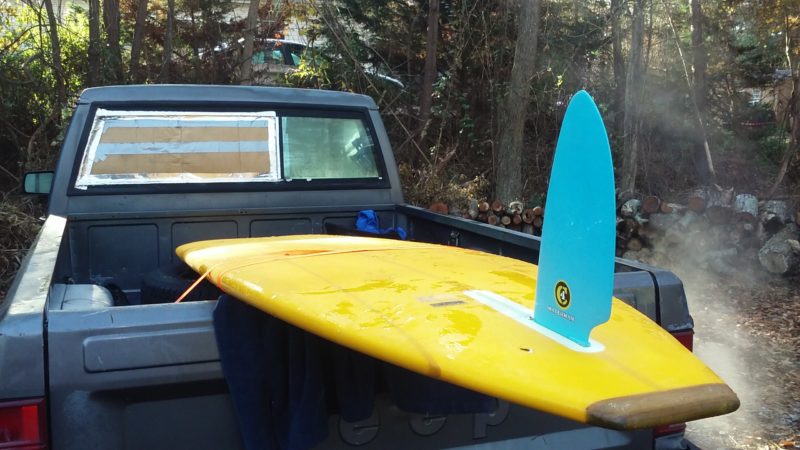 This window broke after purchase, another story to come!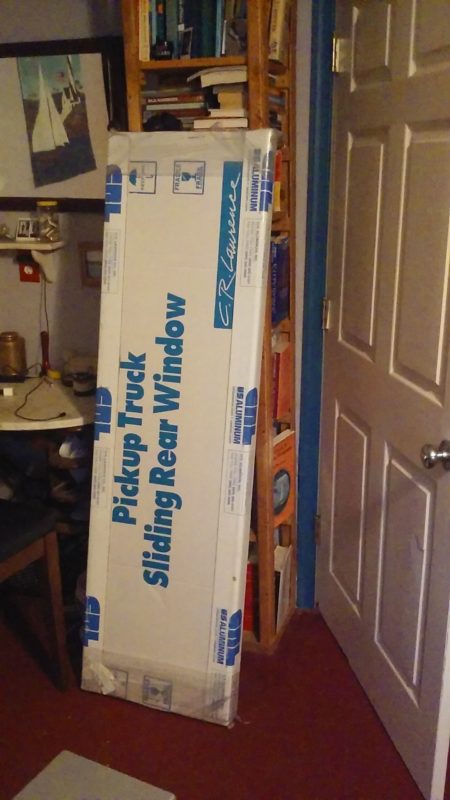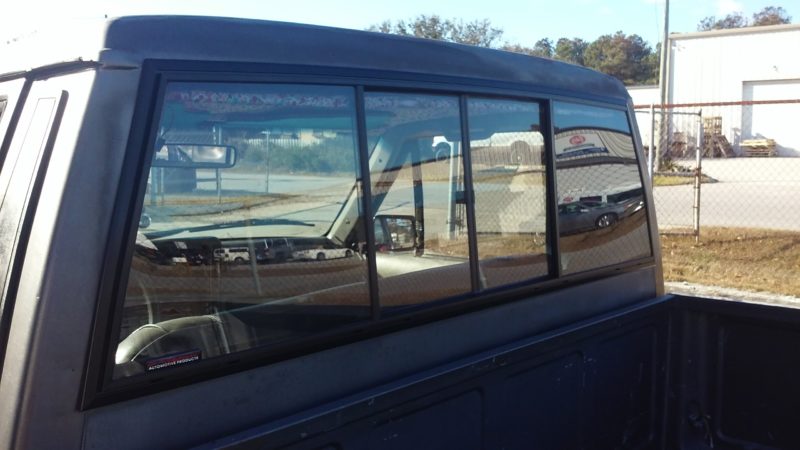 October 2016 we spent working on Claire's new little truck.  Happy with our purchase, we did not mind investing in the upkeep.  As you can see from the photos above, new windshield and rear window were necessary.  Also, new headliner and visors with Claire's touch.  Fluids changed, and a North Carolina state inspection.
---
Long post eh?
Now all this truck talk, even before purchase, was obviously trailed into a future goal.
This truck will be used for hauling our goods (never our sailboat), off-road adventures, and maybe-just-possibly to start our own business.
I designed a cage system for the bed, inspired by the pick-ups you see in the more simple areas of the world.  Trucks with a purpose, not just some flashy rig.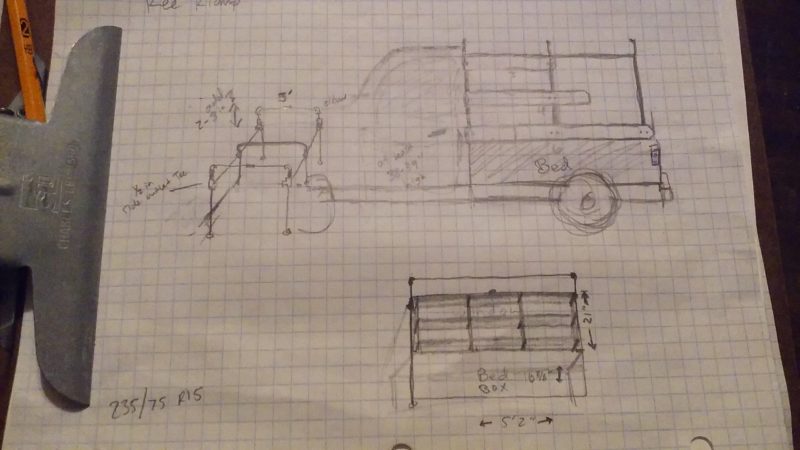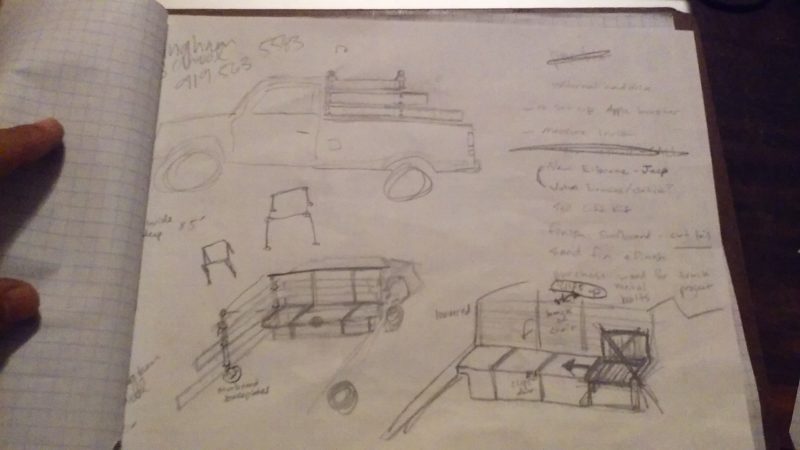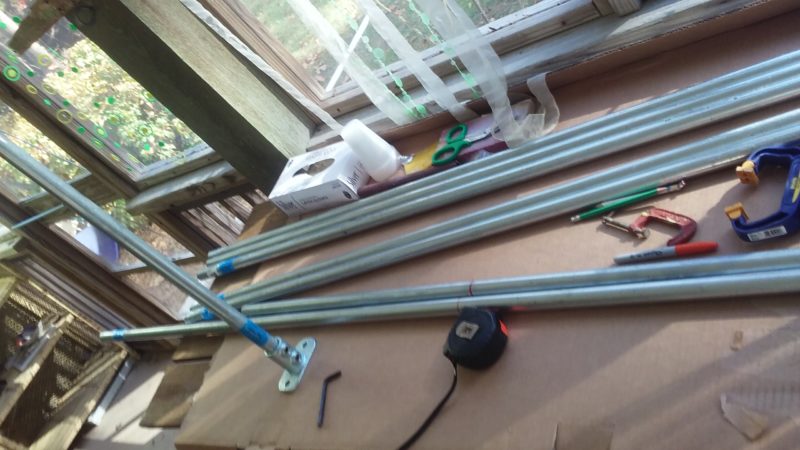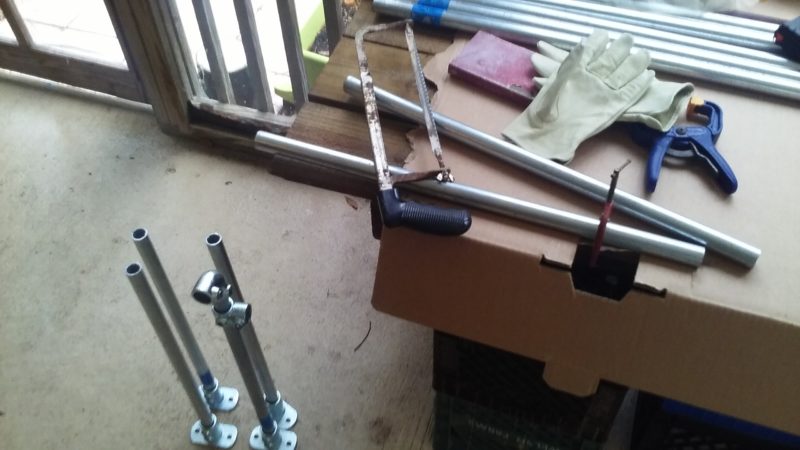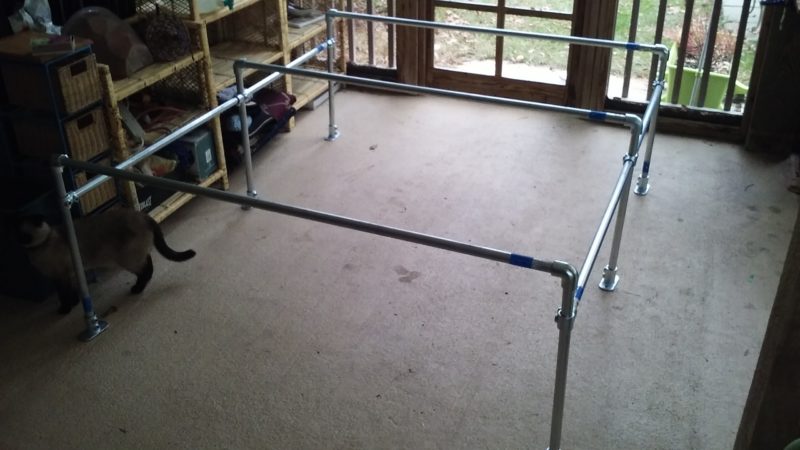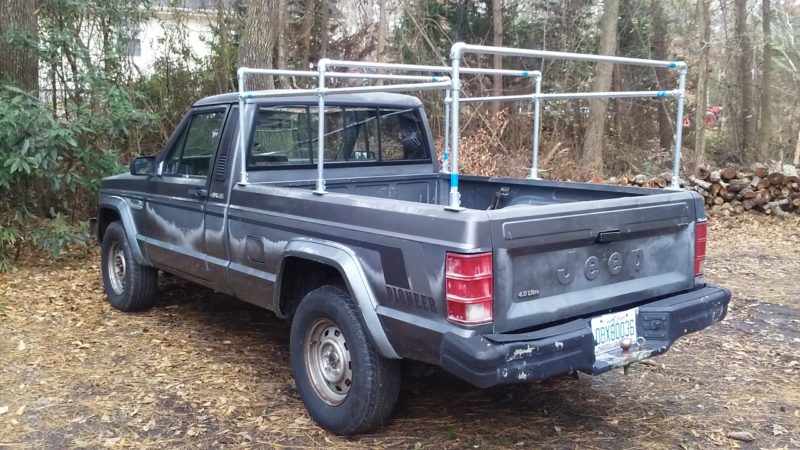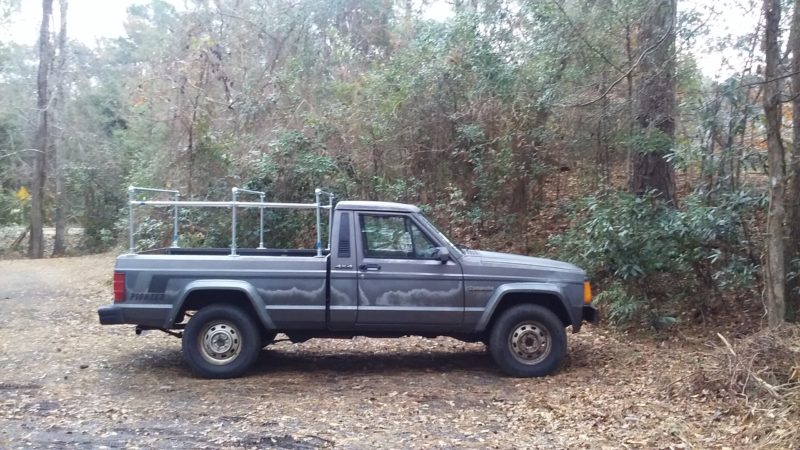 The steel tubing was measured and cut by hand with a hack-saw.  Once the rough draft was built and fit, the metal needed to be protected from the elements.  A quick bath in Phosphoric Acid does the trick.  Gloves and a mask are highly recommended when using a prep and etch product on metal.  After removing all the zinc coating, a healthy layer of primer was applied, followed by a few thick coats of black paint.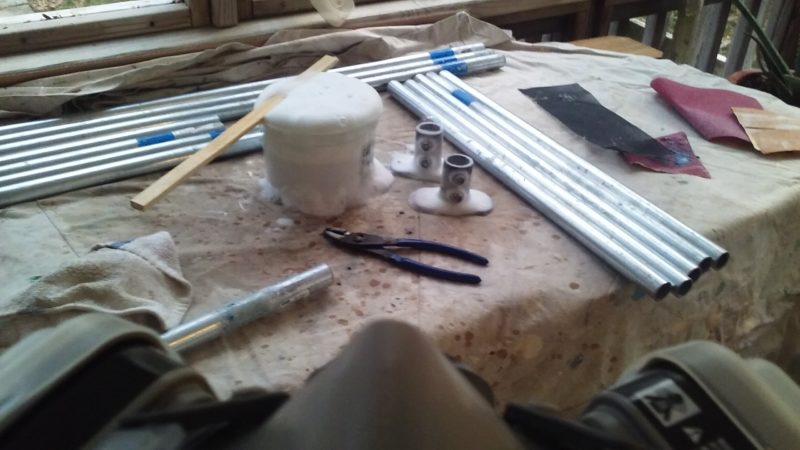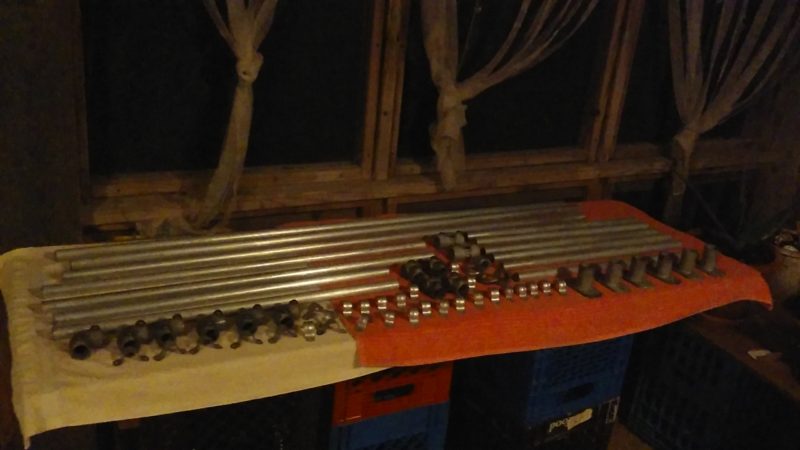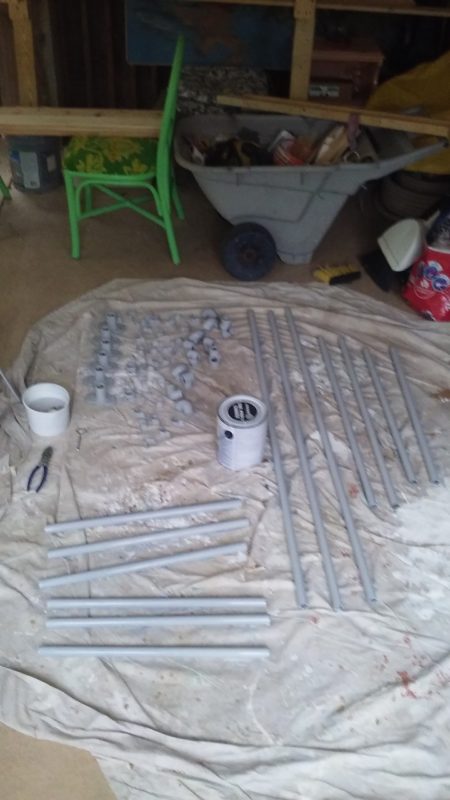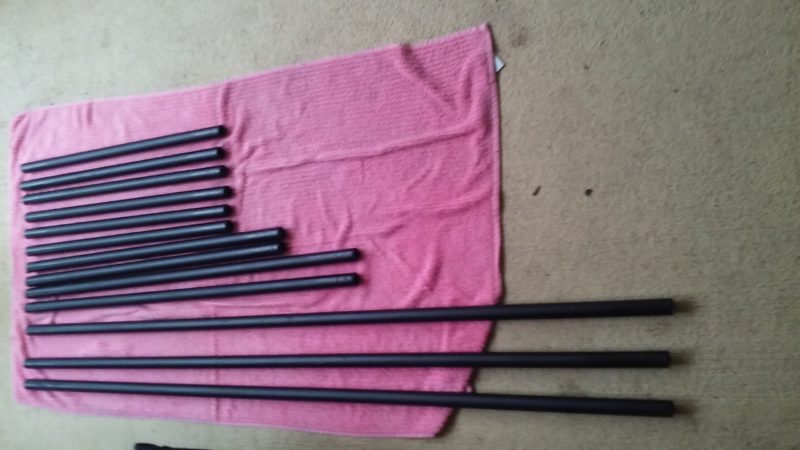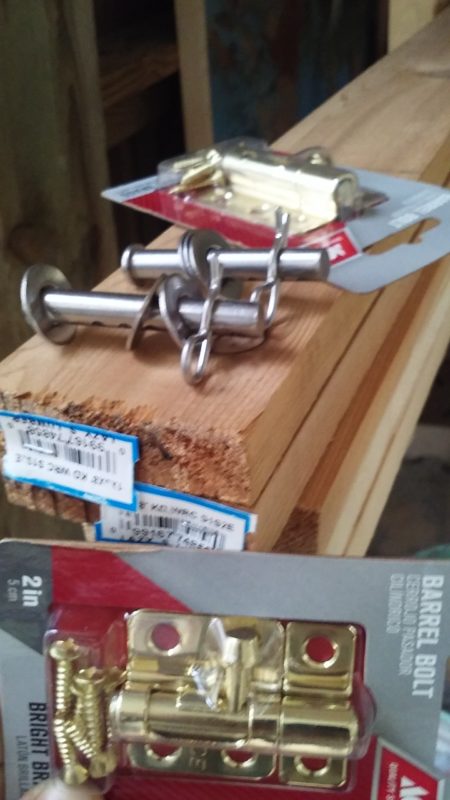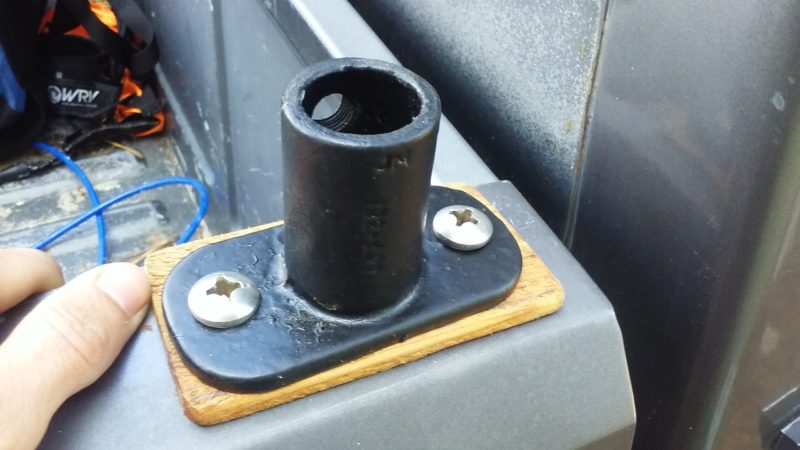 I used cedar shake to level out the flanges to the contour of the bed frame.  The protective side panels and headache rack are also cedar.  A great wood to use on weather beaten projects, I like to apply a simple oil every few months.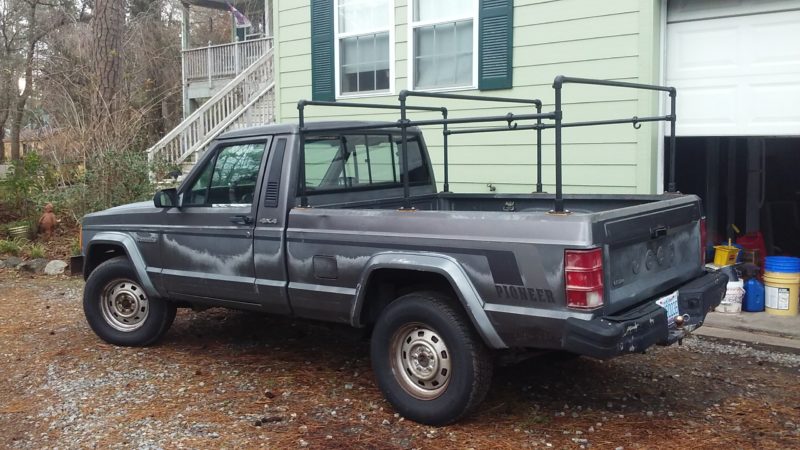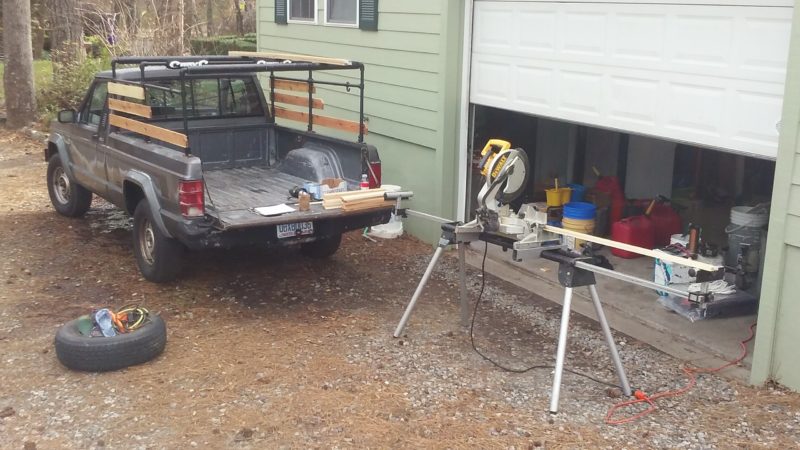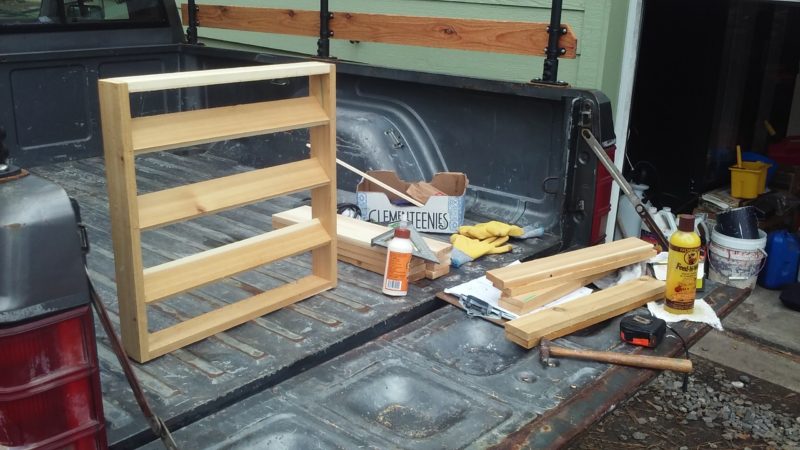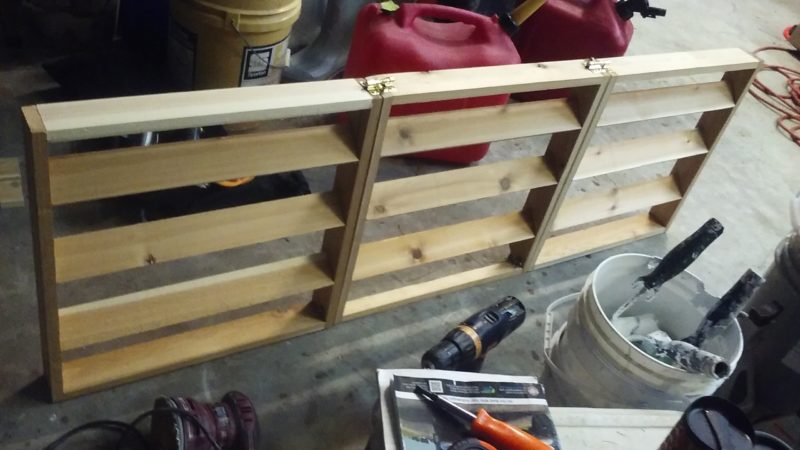 The last touch I wanted to add was a gate entry through the headache rack.  This will protect passengers from the rear, with the option to flip down and access.
Much love has been put into Claire's new truck, with much more to come.