Well Hello there!
Time to get this Ship's Log up to date.
Let's take it back to October 2015 through May 2016.
Claire and I were living aboard in Cortez, while working over in Longboat Key.  This area holds a "snowbird" season of tourism basically from Thanksgiving until Cinco de Mayo.  We both picked up jobs at Harry's Continental Kitchens, a local family owned and operated culinary conglomerate.  Read about their history here.
Apart from working 6 days a week; we spent our time repairing the boat, enjoying the beach, and making new neighbors.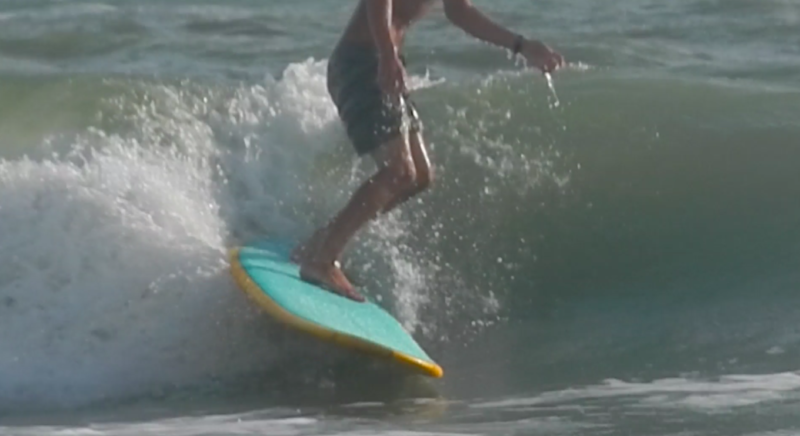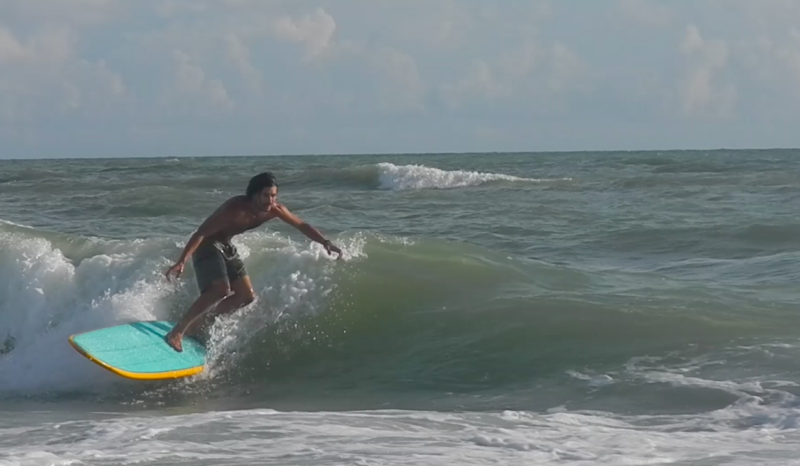 The Gulf of Mexico may not boast the biggest of swells…But with Florida being a peninsula, storm fronts pass over frequent enough to churn up something to get your fix.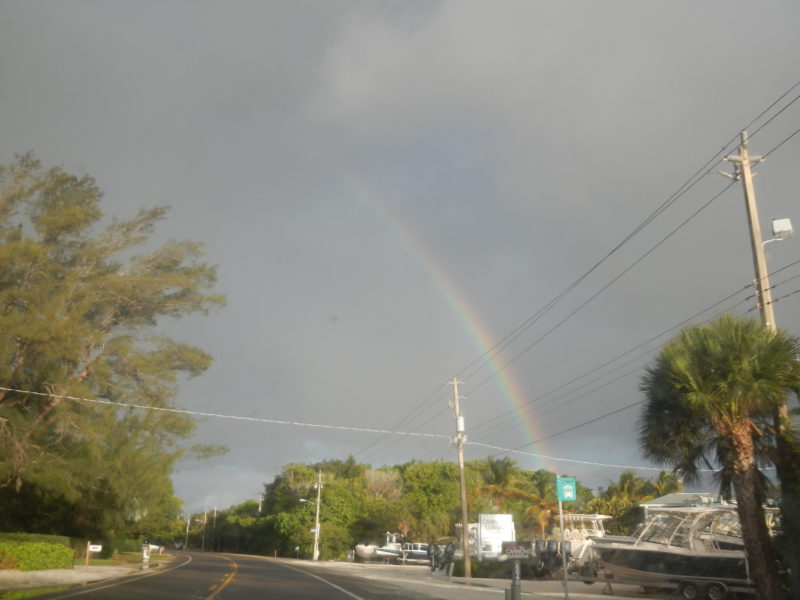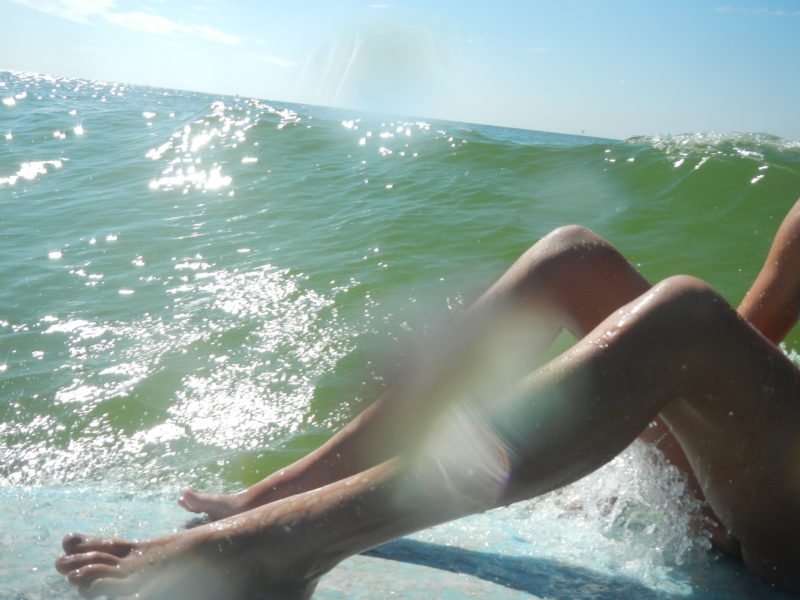 Claire just cruising on by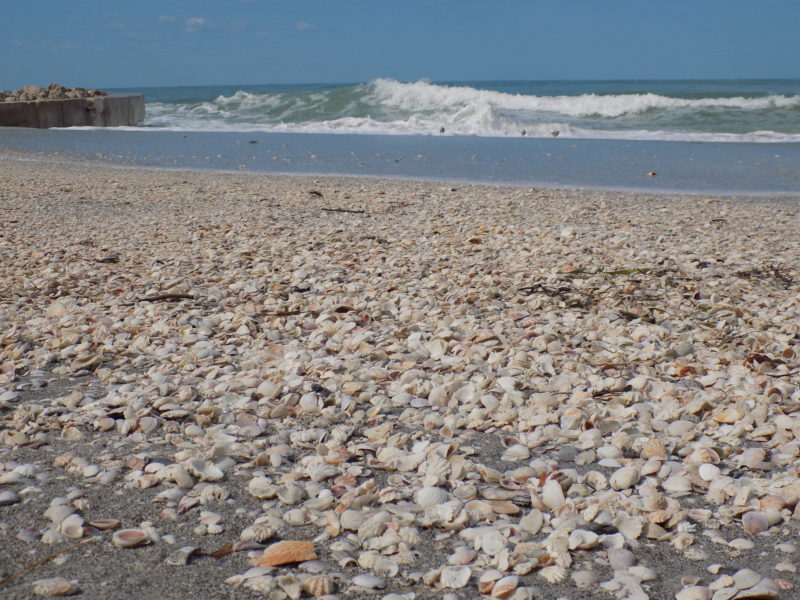 sugar sand beaches, tiny shells, and coral bits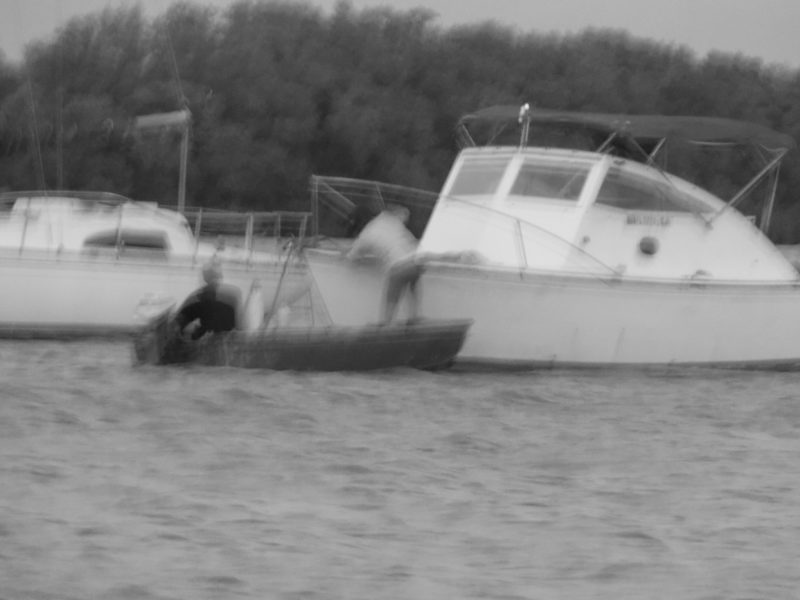 One evening at dusk, untangling a neglected power boat.  It had dragged anchor and was bouncing off boats through the Longboat Key anchorage.  We managed to get both of its anchors up, cleaned off, and re-set in a safer location.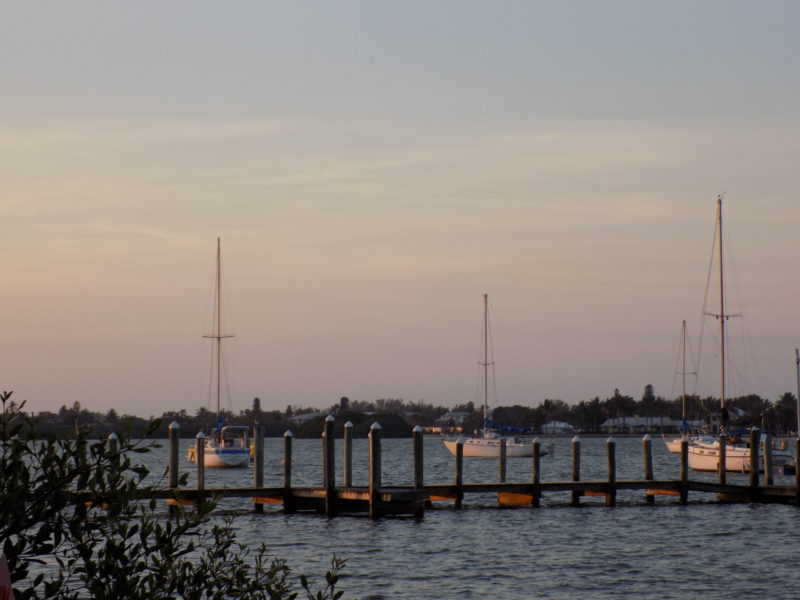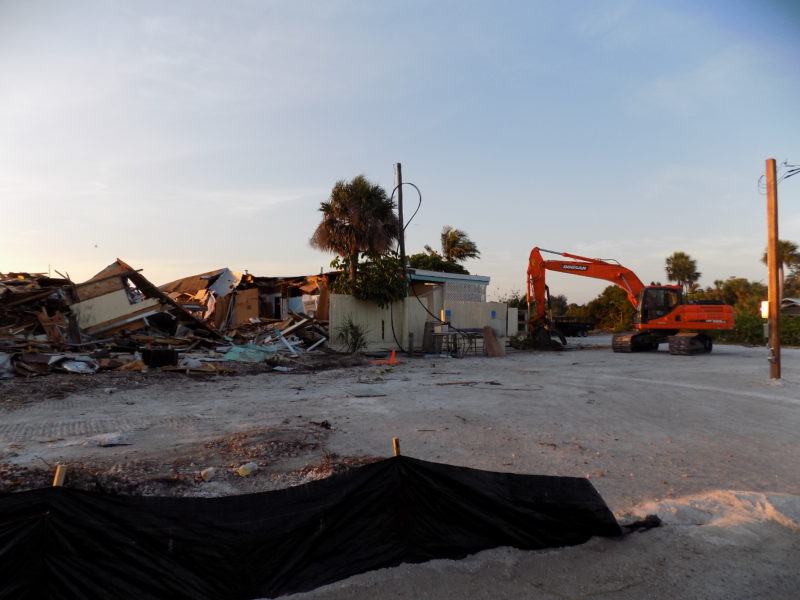 Moore's Stone Crab was sold at the time.  My father had worked here back in the 1970's.  He had gotten to be pretty close friends with the family.  Here are some articles about the iconic restaurant.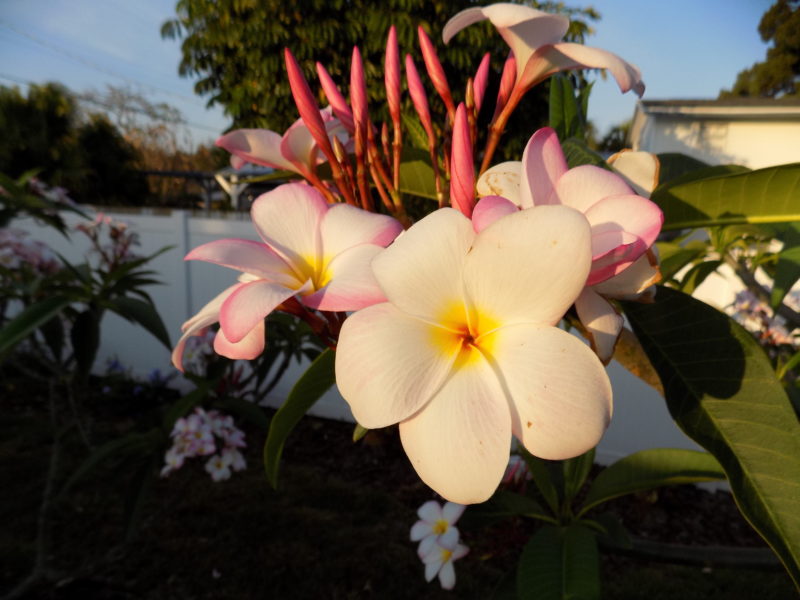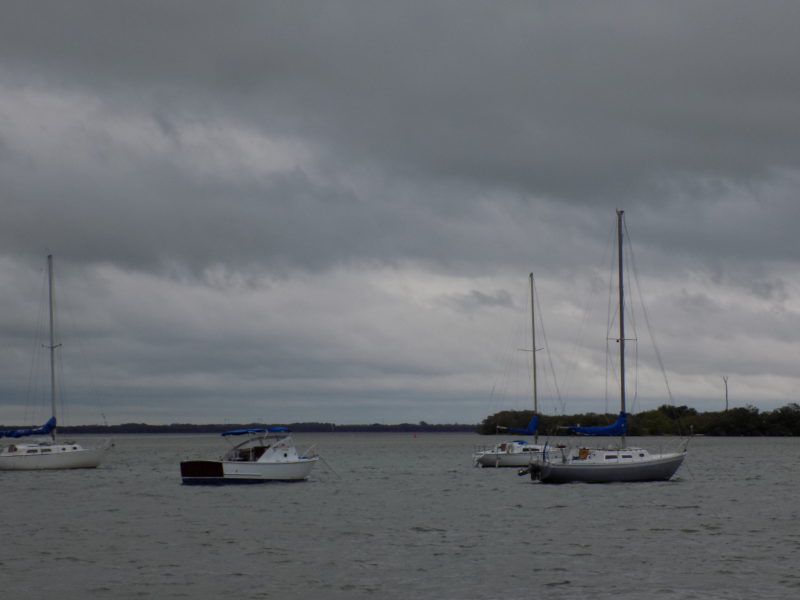 Our good friend Brian has his Cal29 anchored nearby.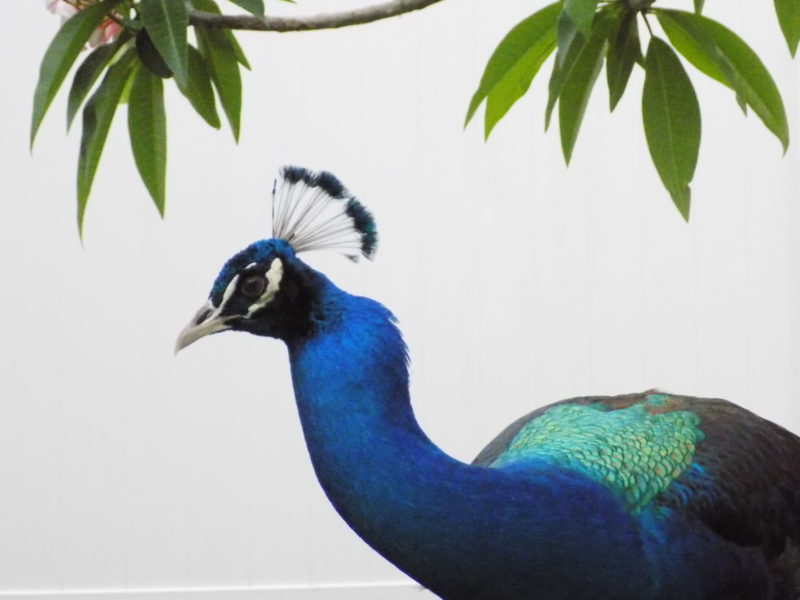 The infamous Longboat Key Peacocks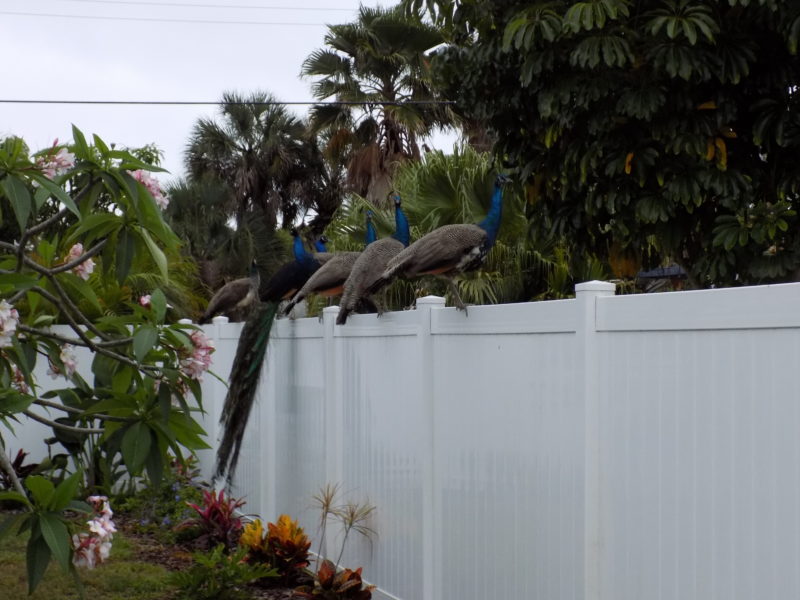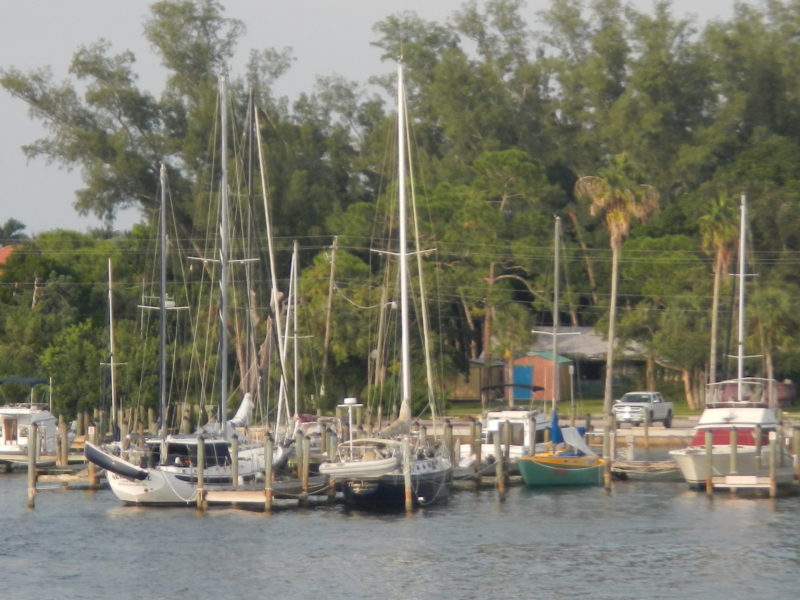 There we are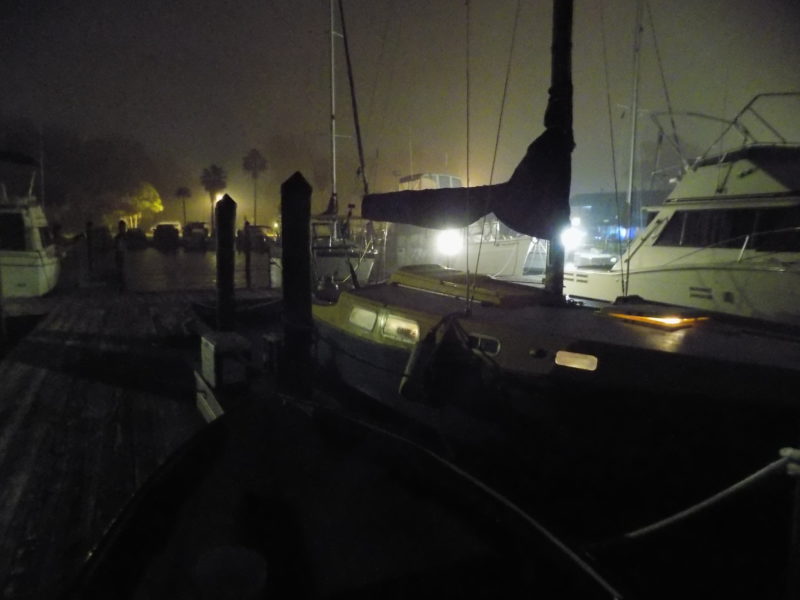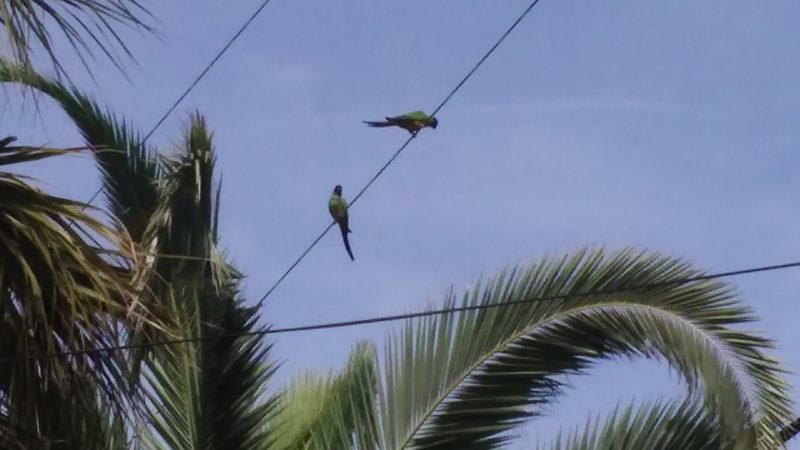 Wild parakeets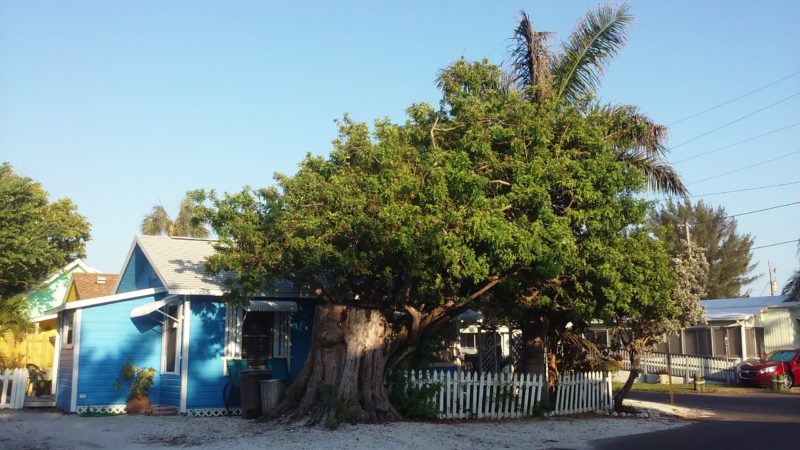 Big old tree hangin in there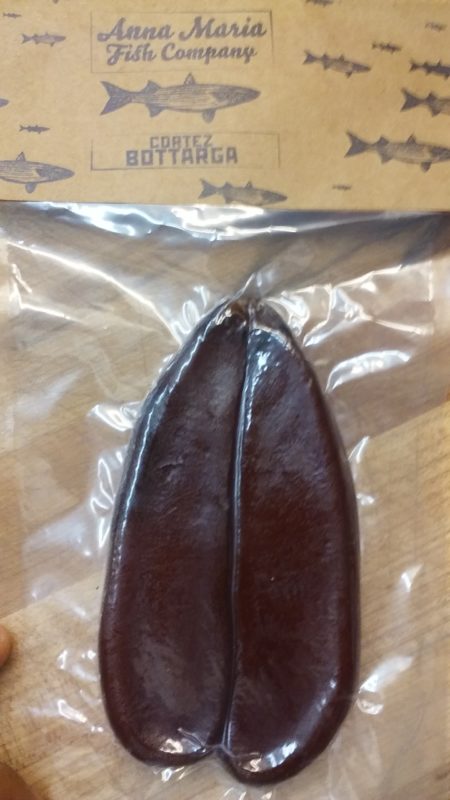 When the mullet run here, they come in droves through the inlets.  Usually involving a cold front snapping through.  Many boats are out on the water in not-so-great conditions.  The plump mullet are caught by hand with large cast nets.  Big money can be made off this natural wonder.
The Roe is collected and cured, sold as a delicacy known as Bottarga.
The flesh of the mullet is smoked and turned into fish spread, served with saltines.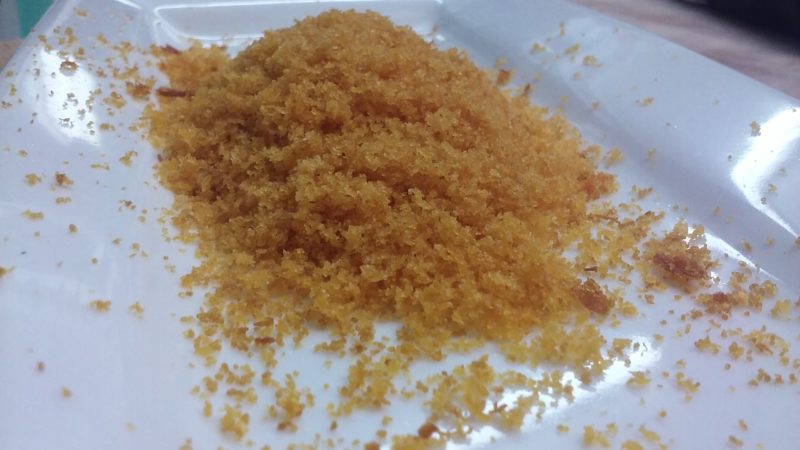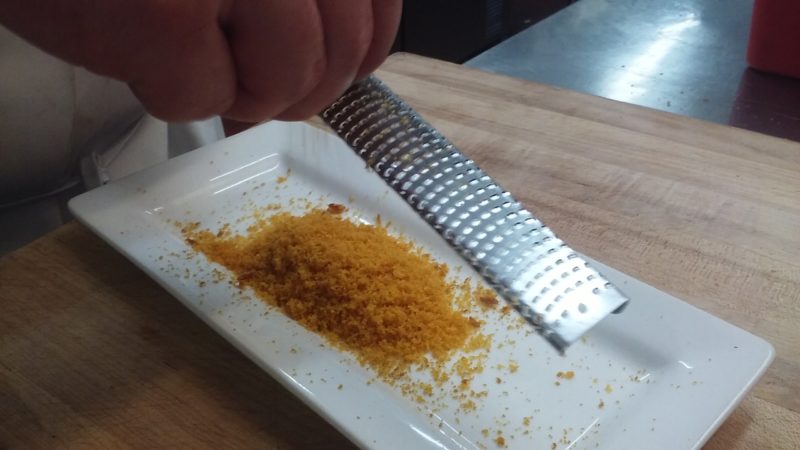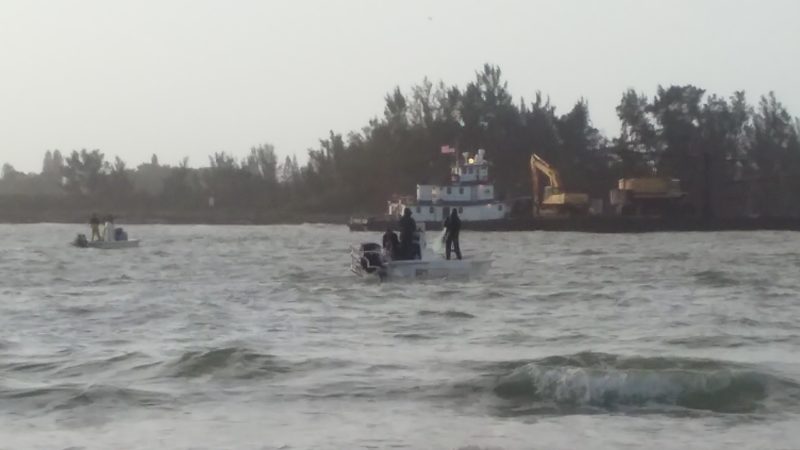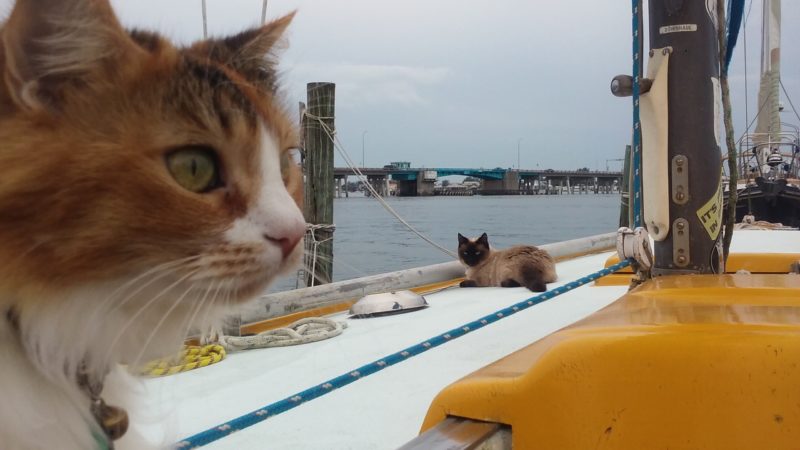 The girls enjoying their water front home.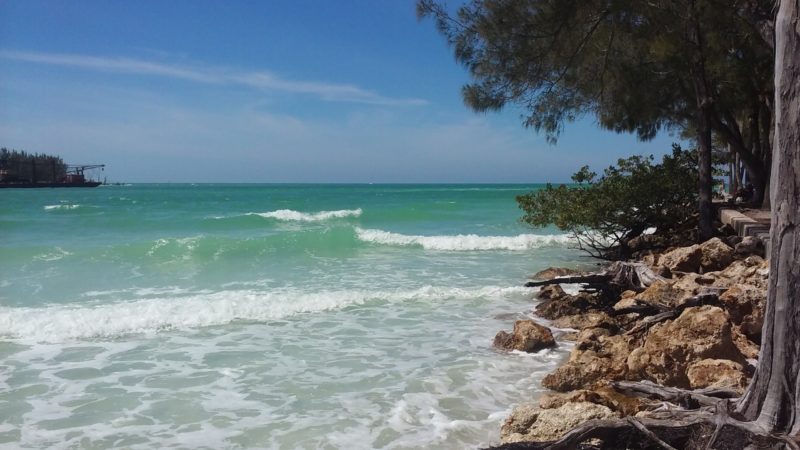 Looking out Longboat Pass from the south end of Anna Maria Island.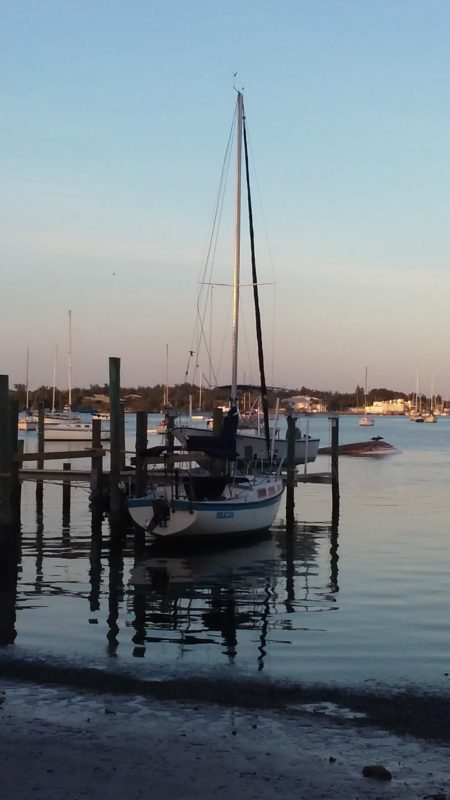 a smaller Cal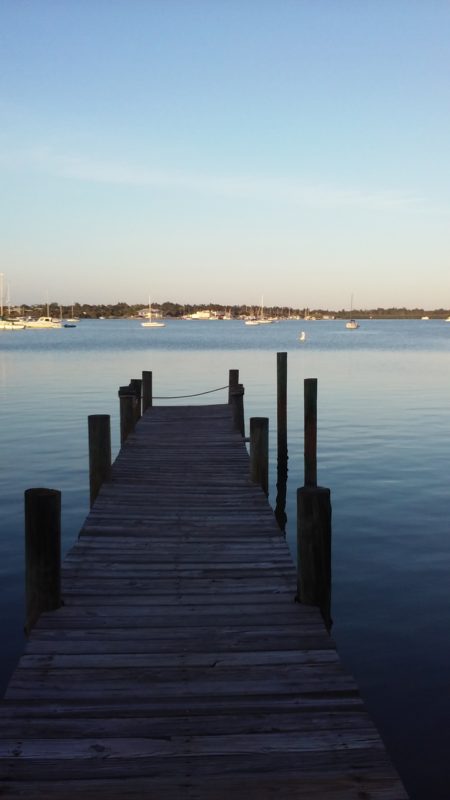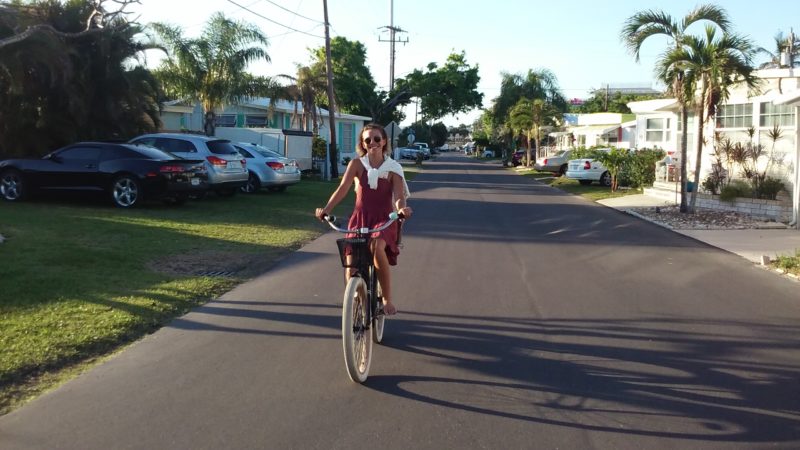 Claire enjoying an evening off from work.  A quick ride over the drawbridge to Anna Maria Island.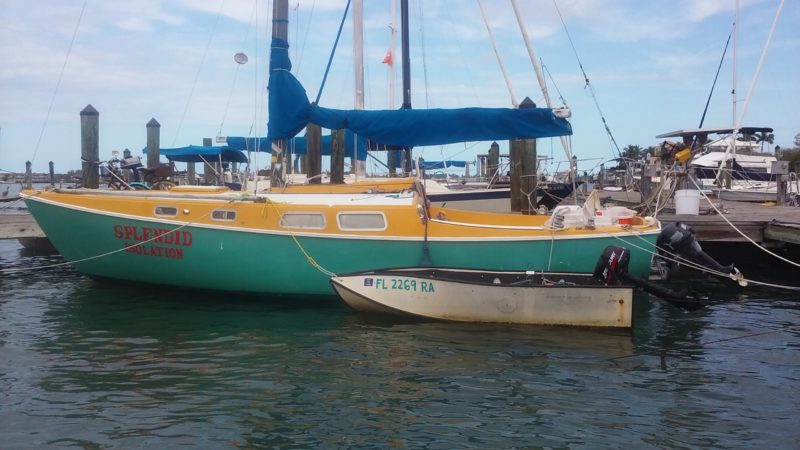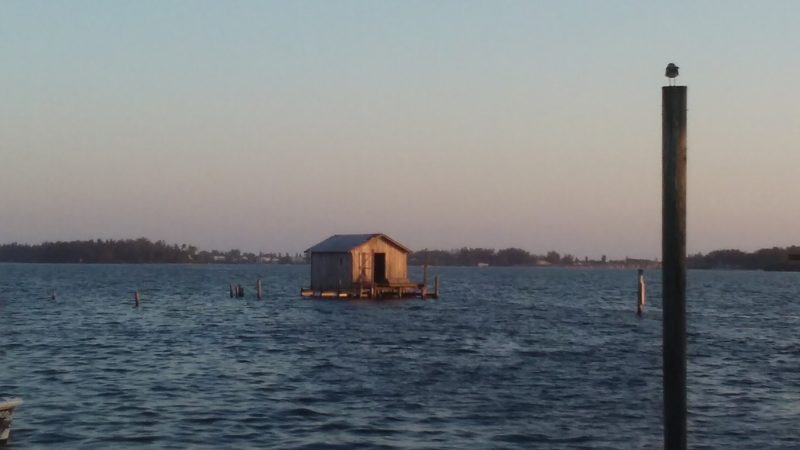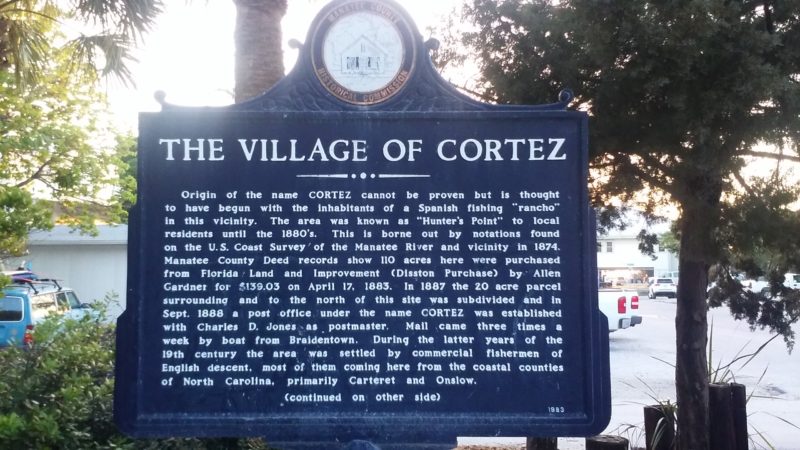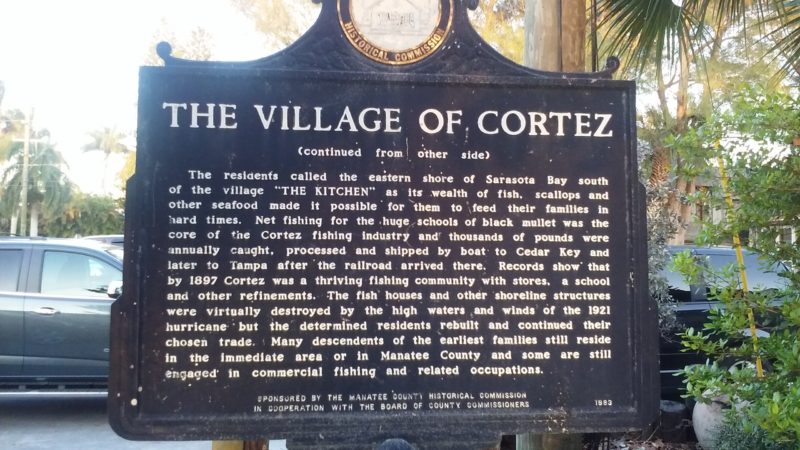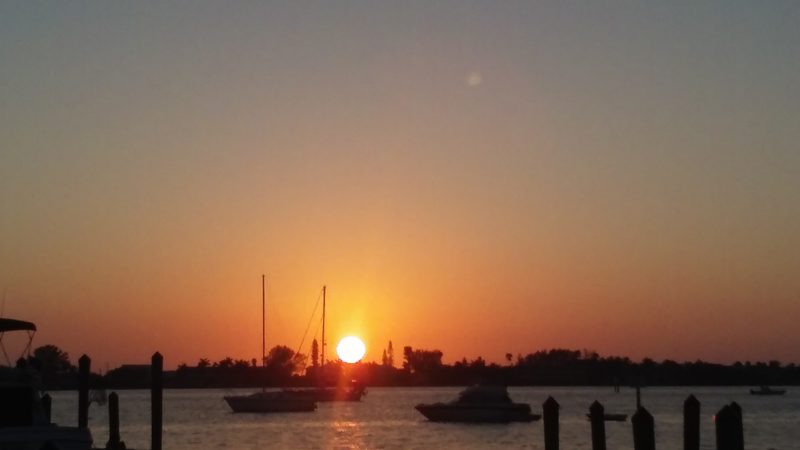 Every night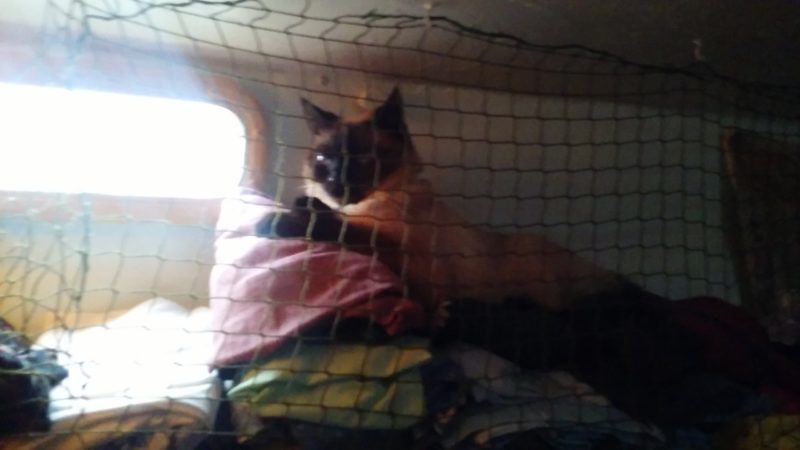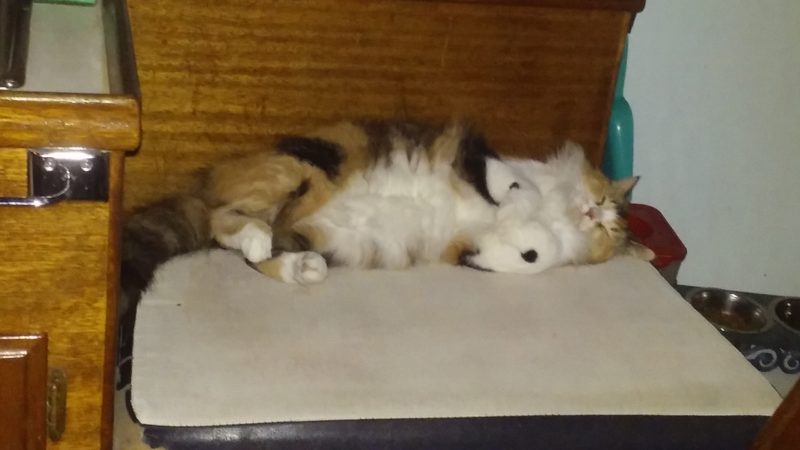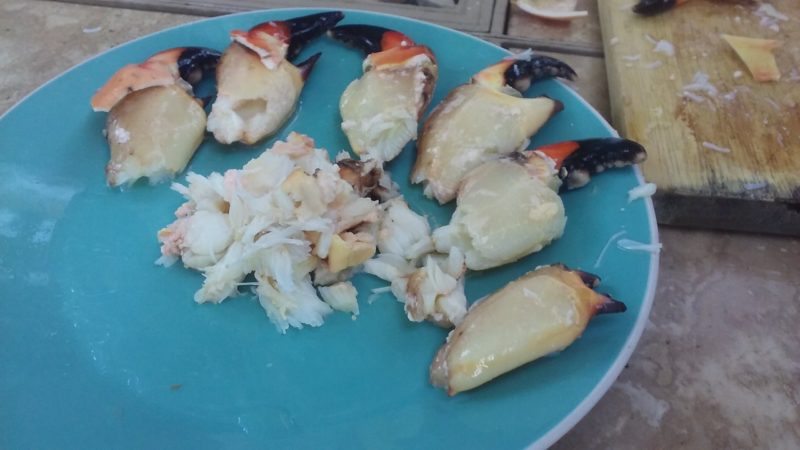 Stone Crab Claws another local delicacy.  One claw is removed, and the crab thrown back to grow a new.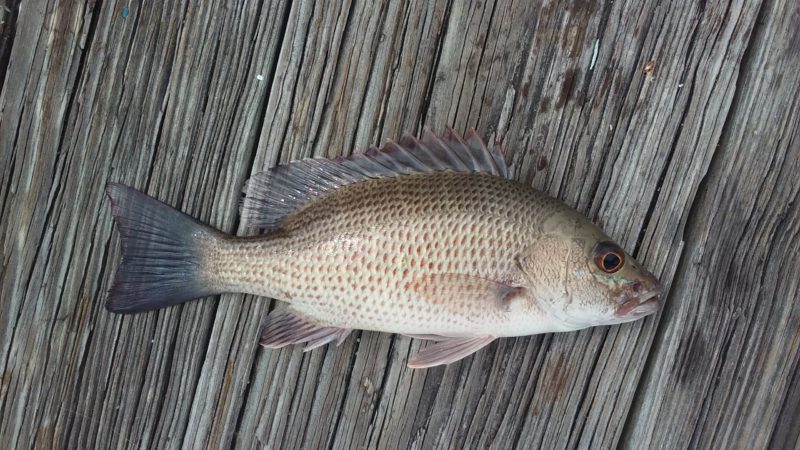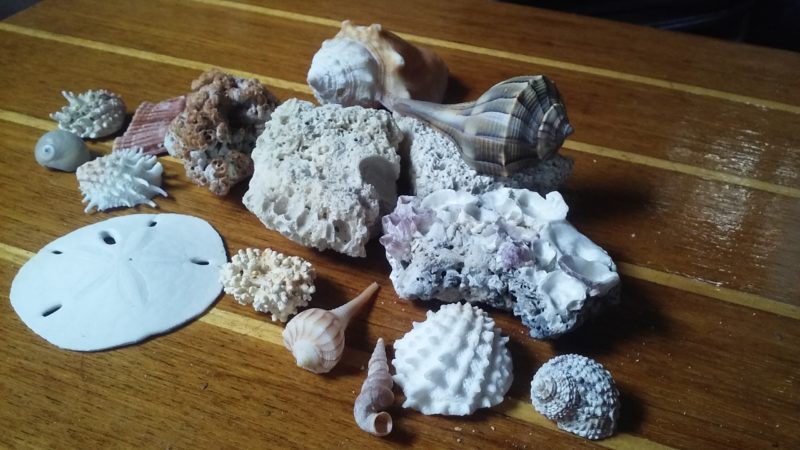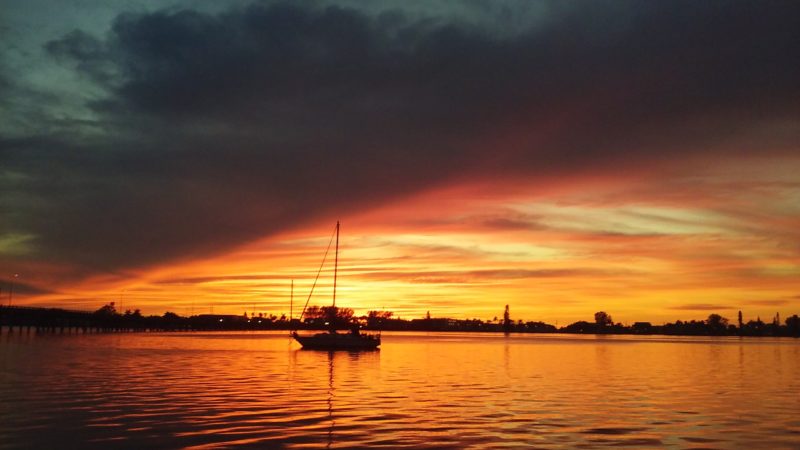 Every night
Shawn Sr. and Michael Sr. came down to visit and help work on some things.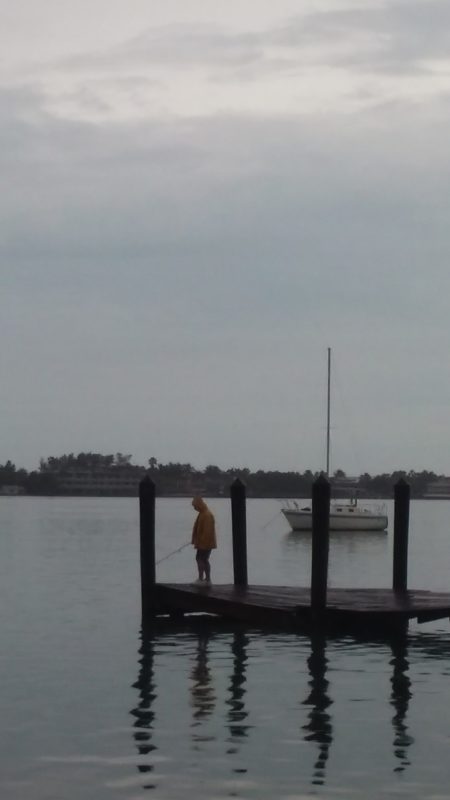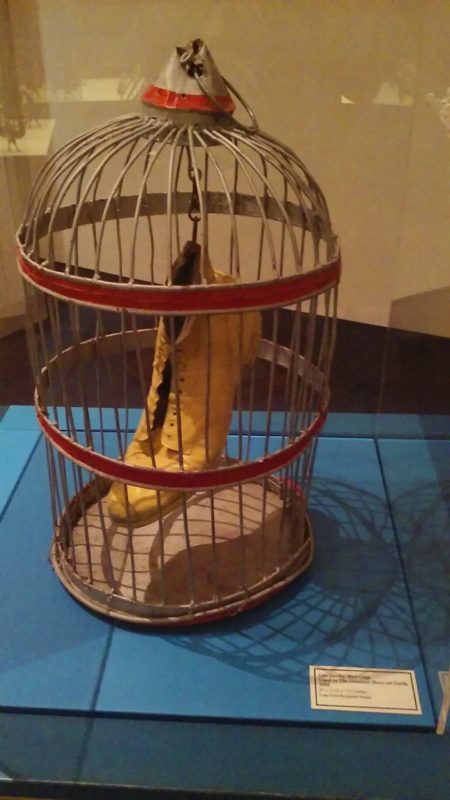 Lou Jacobs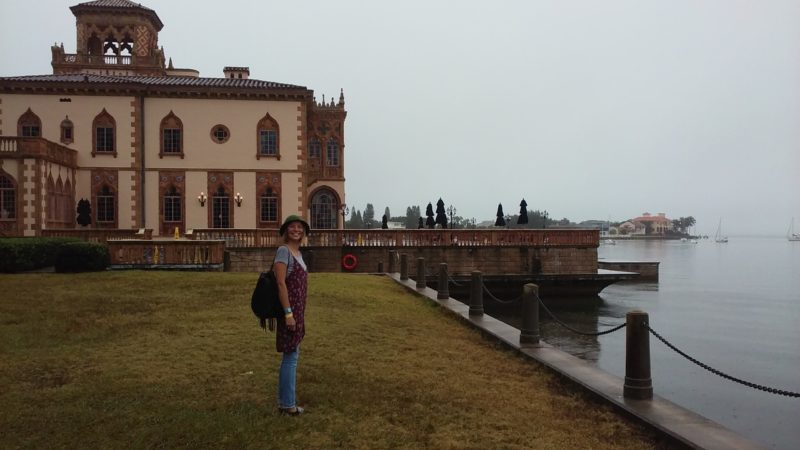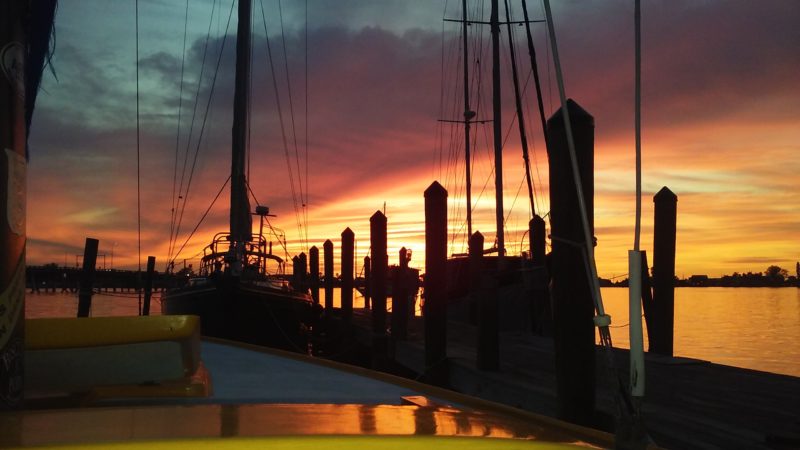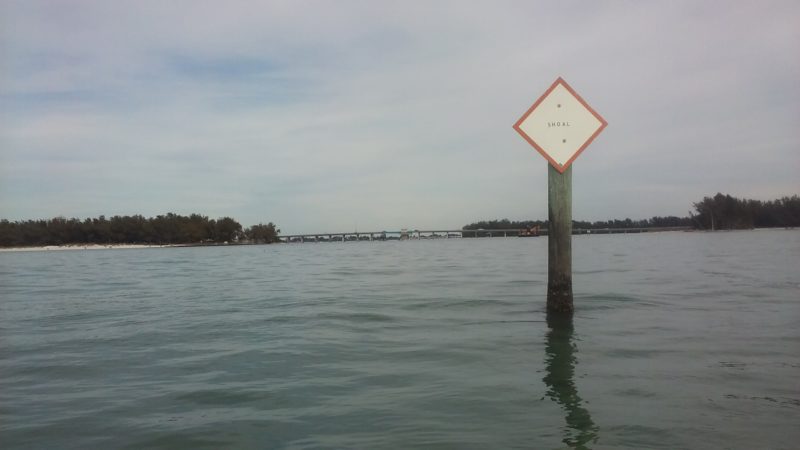 Looking East from Longboat Pass – Anna Maria Island to the North, Longboat Key to the South.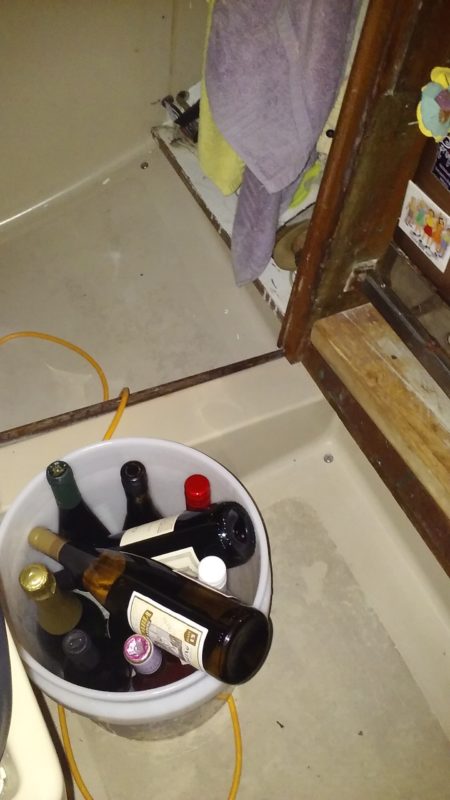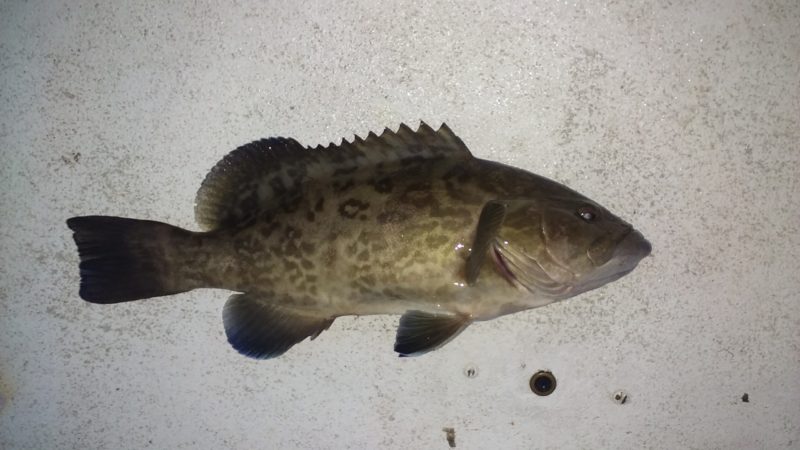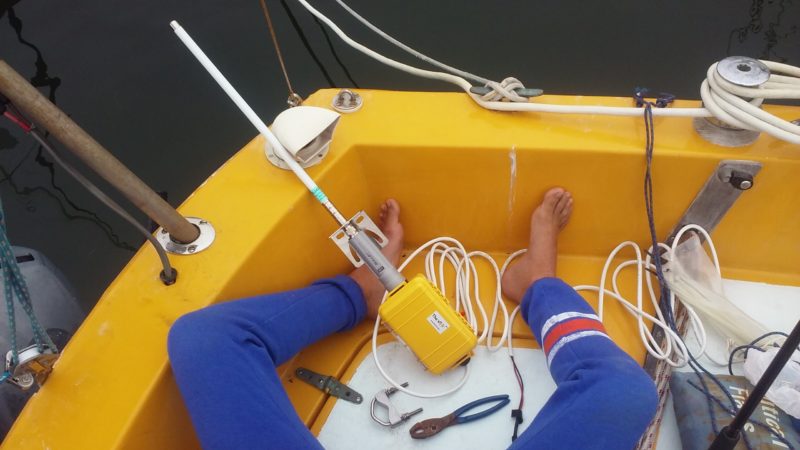 We splurged and got a Wirie AP+ for Splendid Isolation.  This long range Wi-Fi antenna will greatly boost our signal while also giving us our own secure log-in.  It came with minimal assembly and wired right into our switchboard.  The instructions were basic and simple.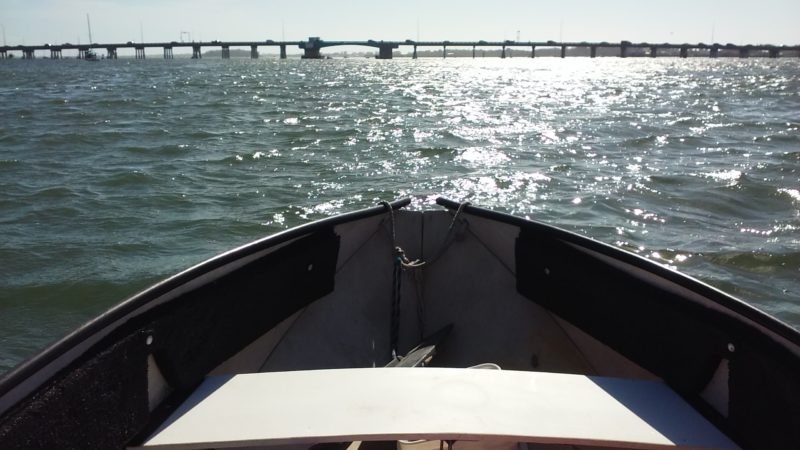 Some days the traffic would get so backed up over the drawbridge, it was quicker to make a 25 minute commute to work in the dinghy.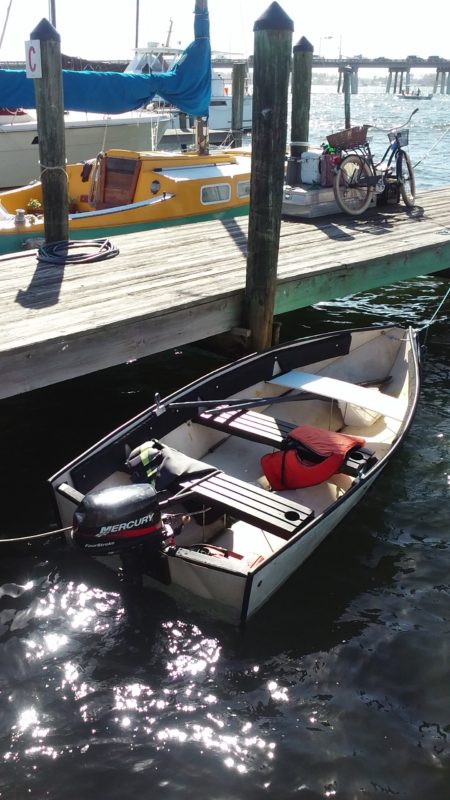 Our 10′ Port a Bote has many miles under its hull.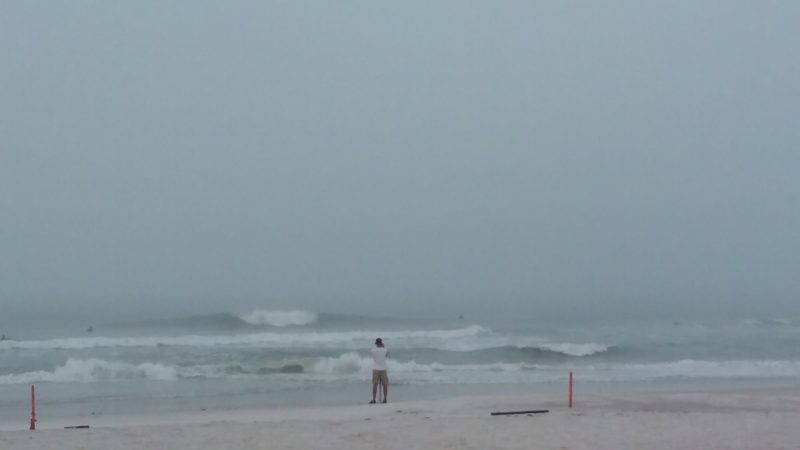 A rare day of surf in the Gulf.  Still fog after a storm the day before, left us with waste high slick conditions.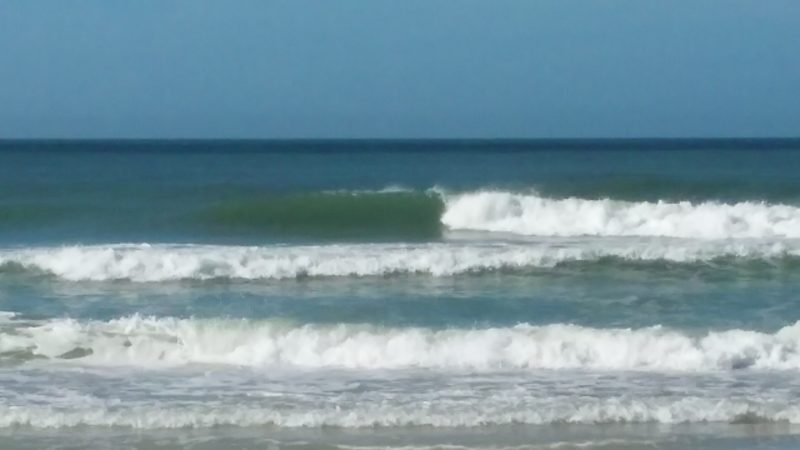 Found a consistent longboard break conveniently between home and work.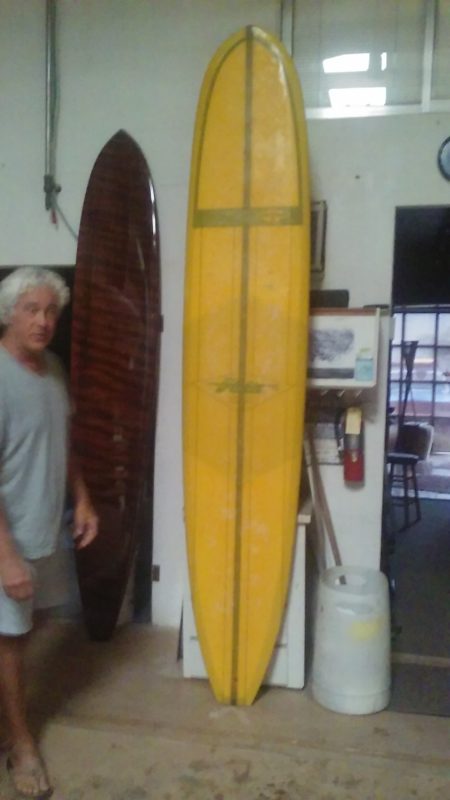 We happened to meet Juan Rodriguez of One World Surf.
He did a fantastic repair to the nose of my longboard. [not the board pictured]  A legend in the surf industry for making top quality boards.  Also a detailed artist in reproducing historical boards and hard wood boards.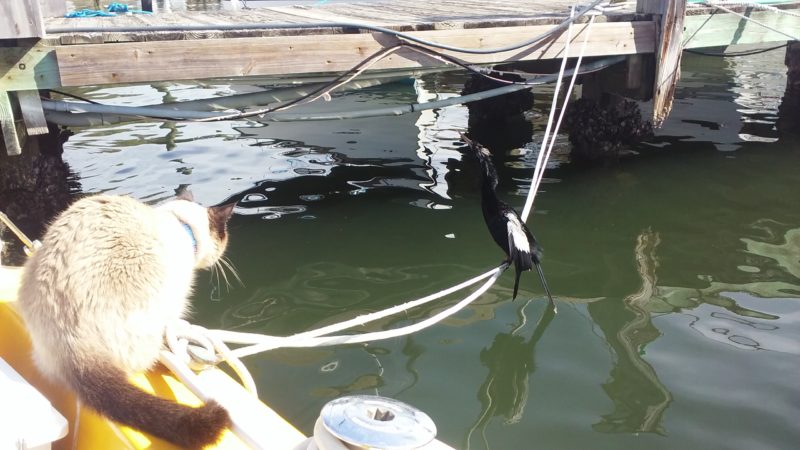 Comida guarding the boat from pesky birds.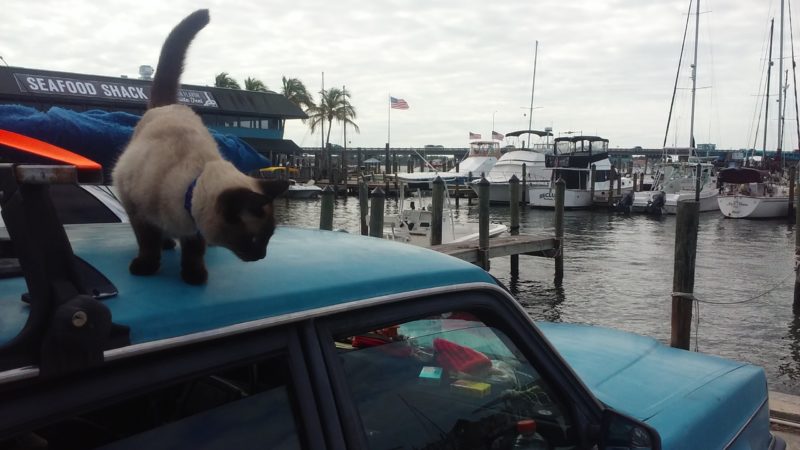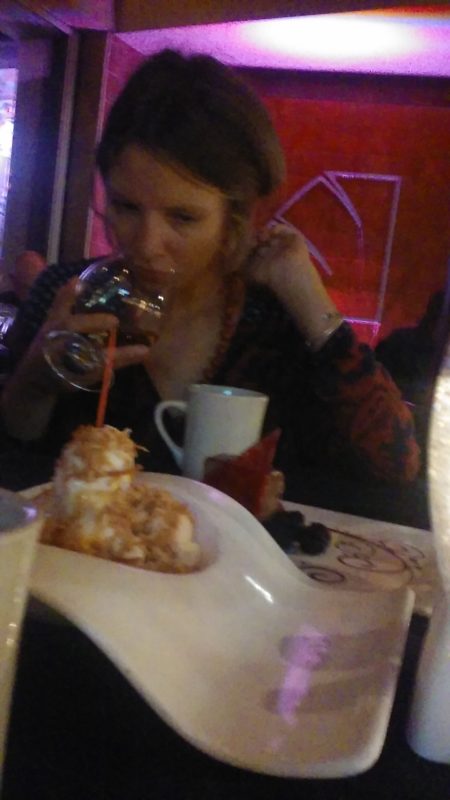 Good selection of restaurants between Bradenton and Sarasota.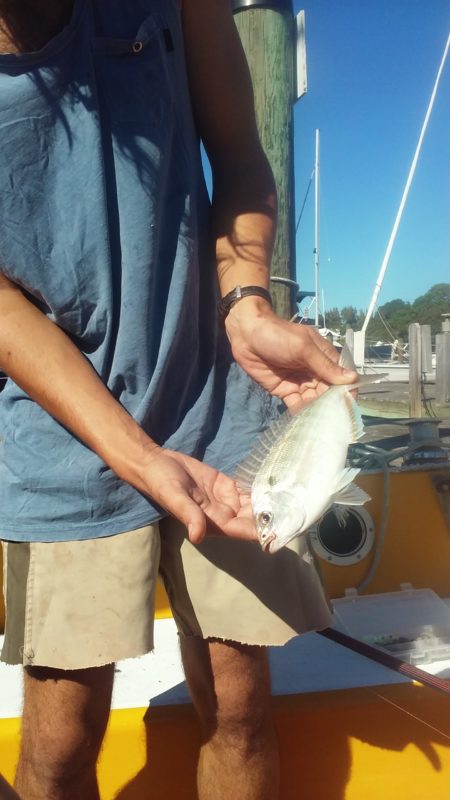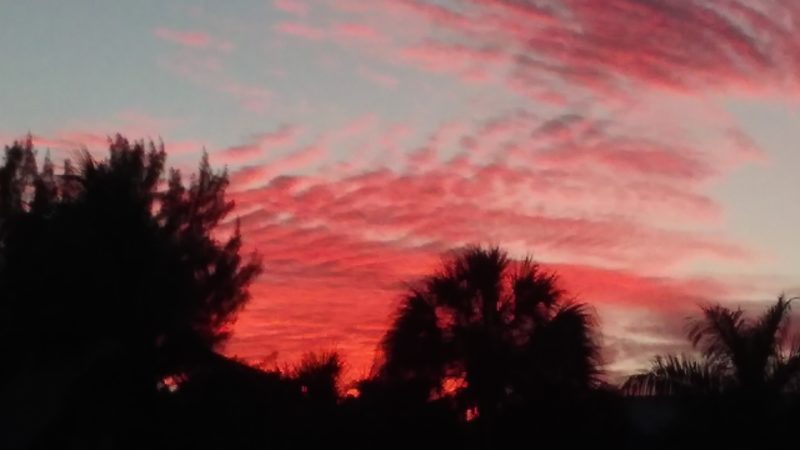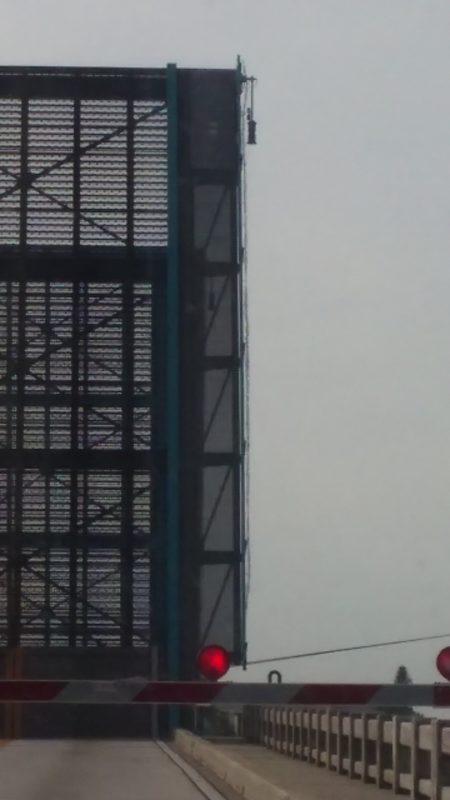 The dreaded drawbridge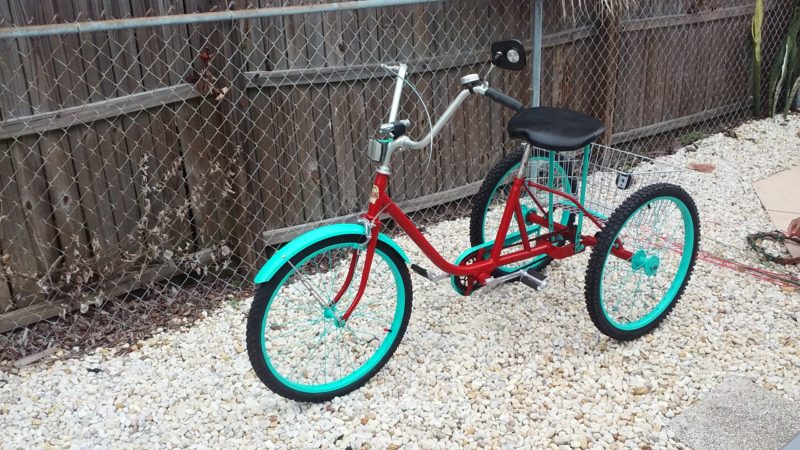 The tricycle I restored!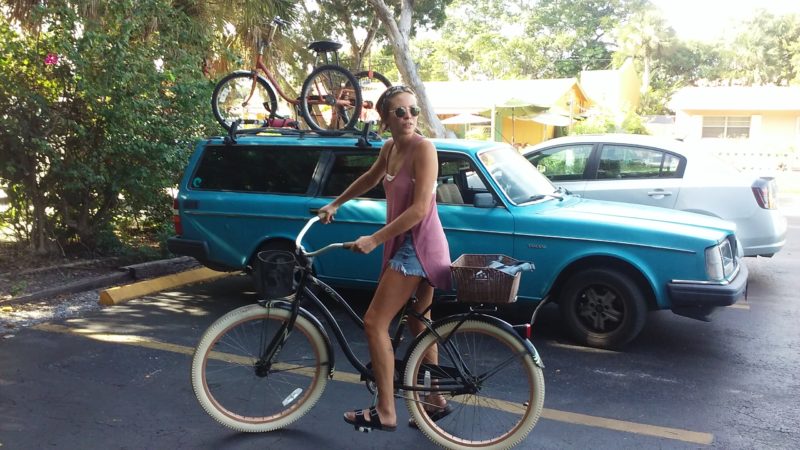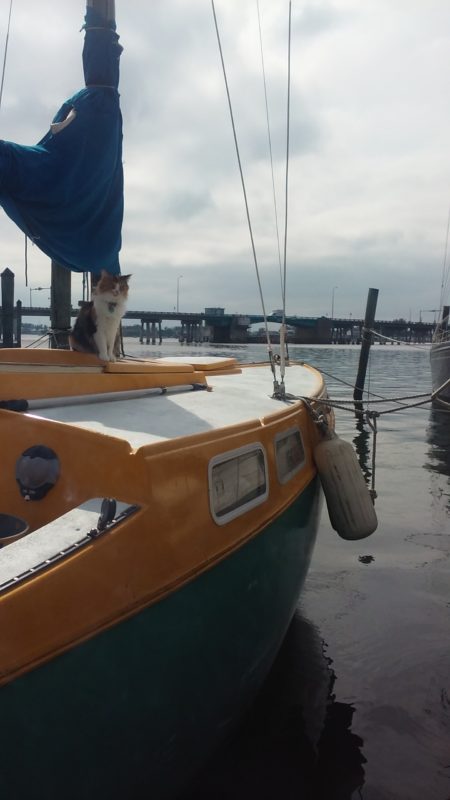 Proud Piña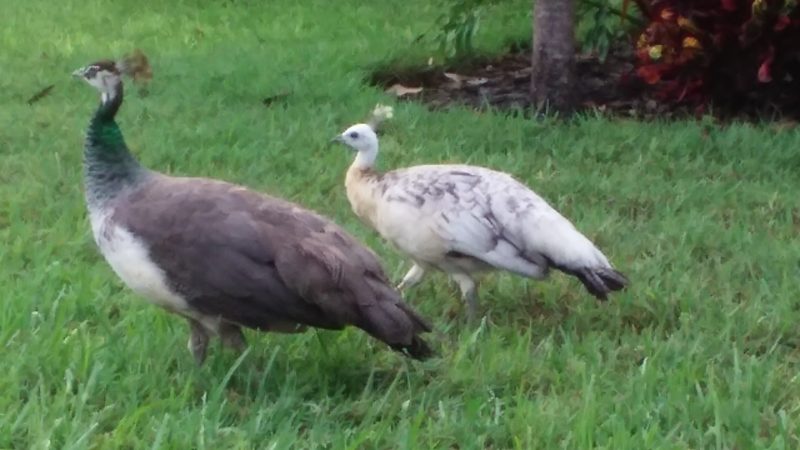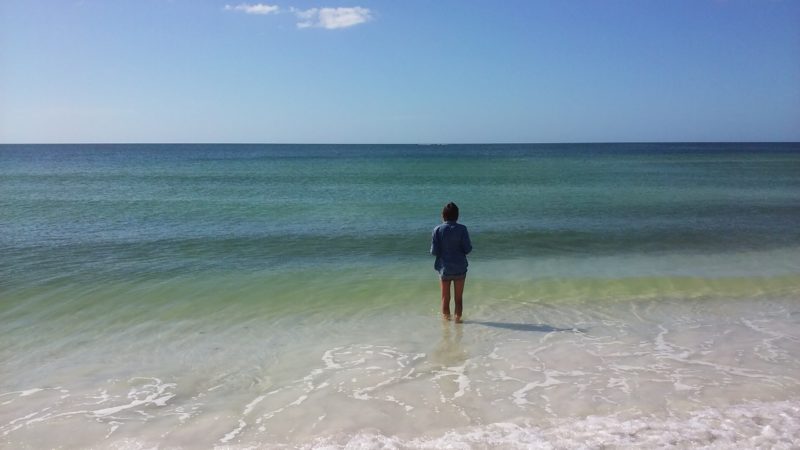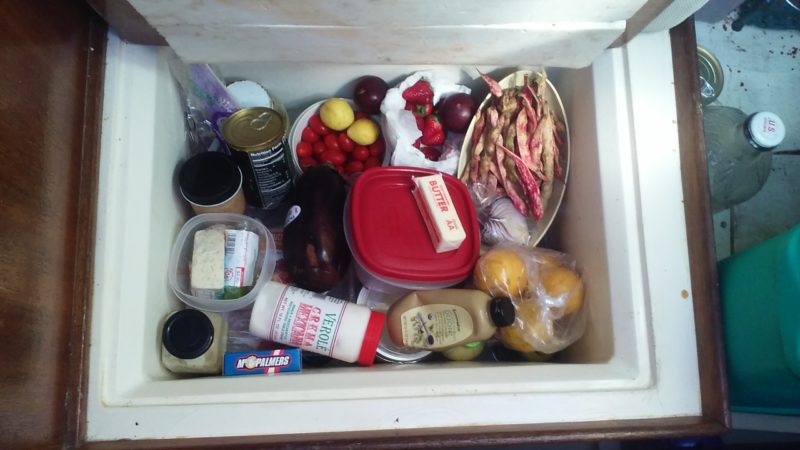 This is our ice box.  Block or bagged ice in the bottom, melts and drains to bilge.  Lid closes and bench seat goes on top.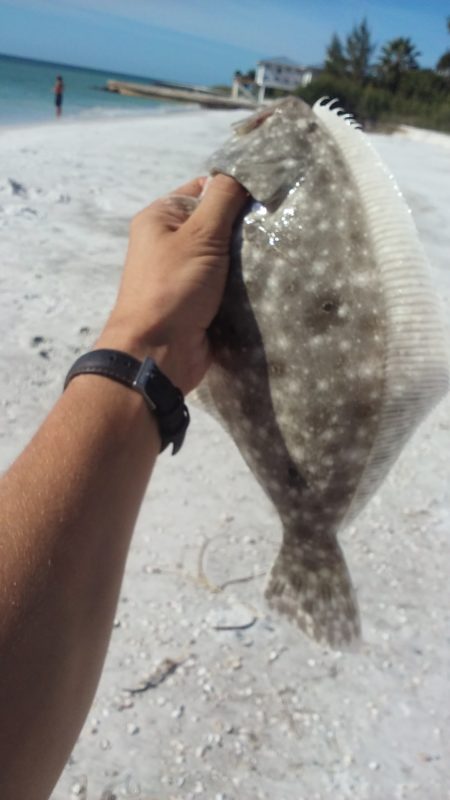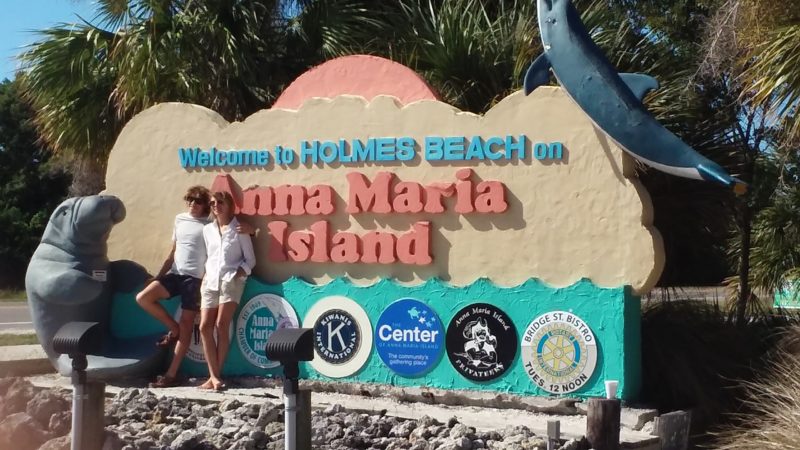 Claire's brother Will came to visit.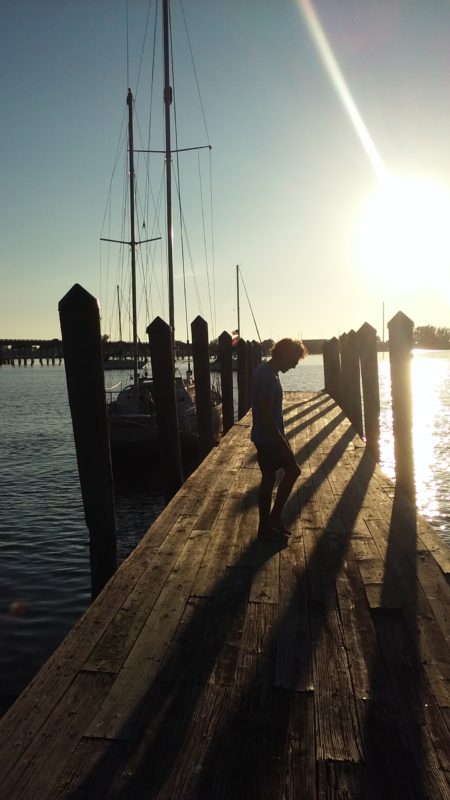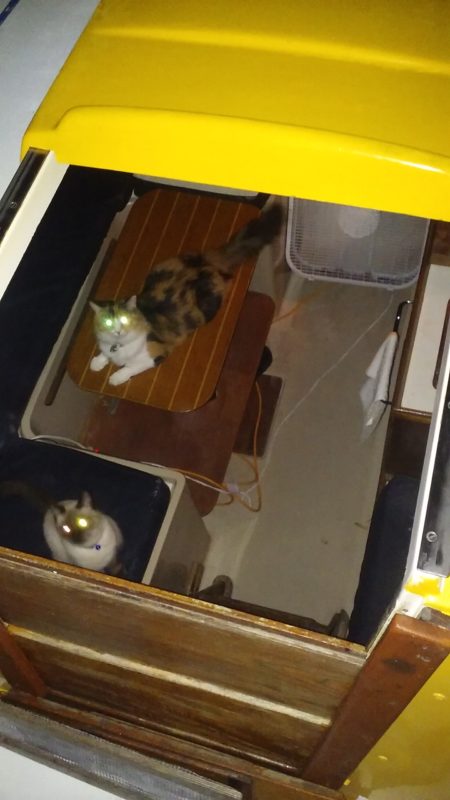 When we come home from a long day of work.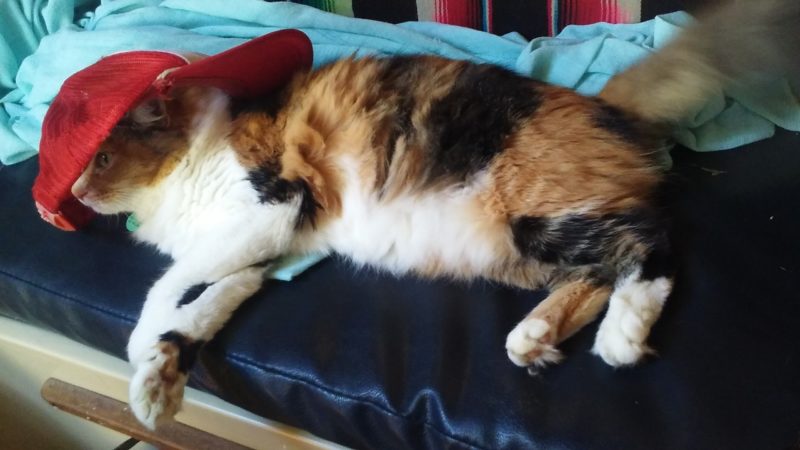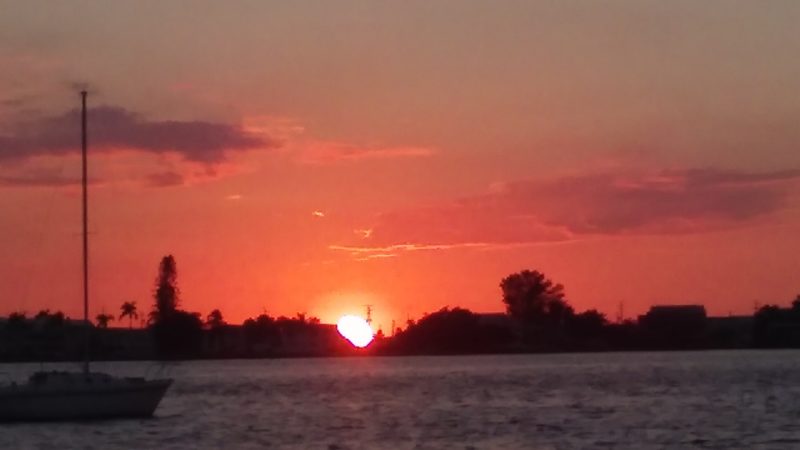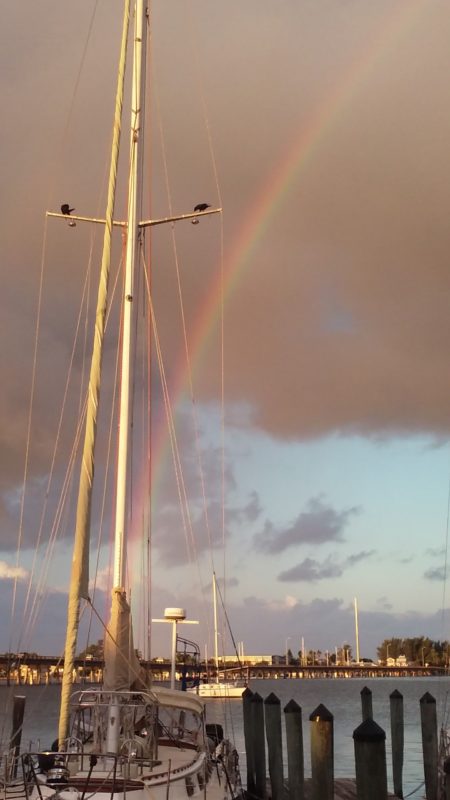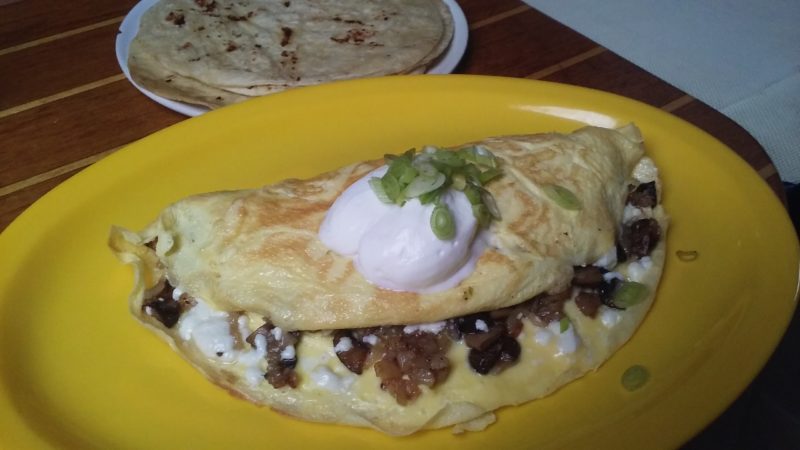 Sure do love our galley – here is a fat omelette.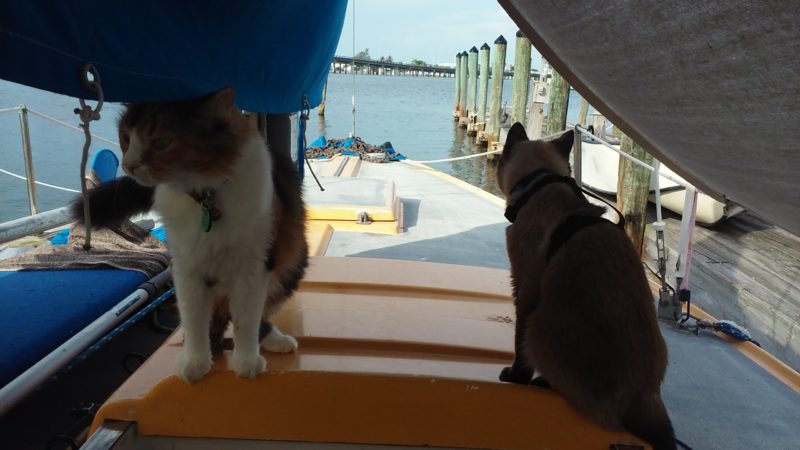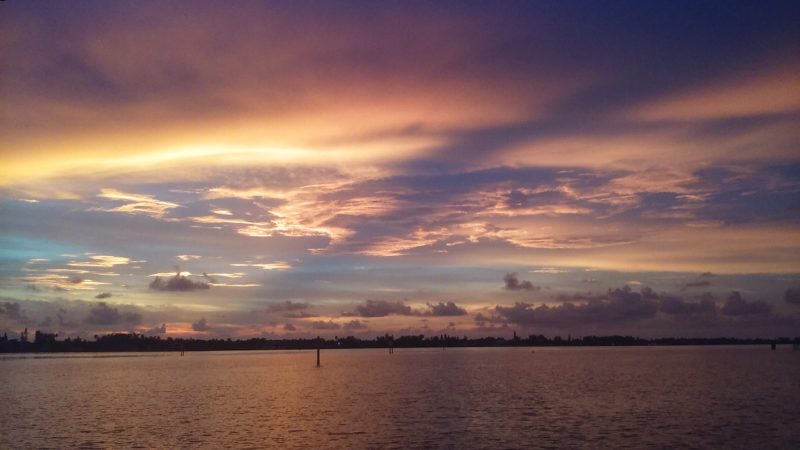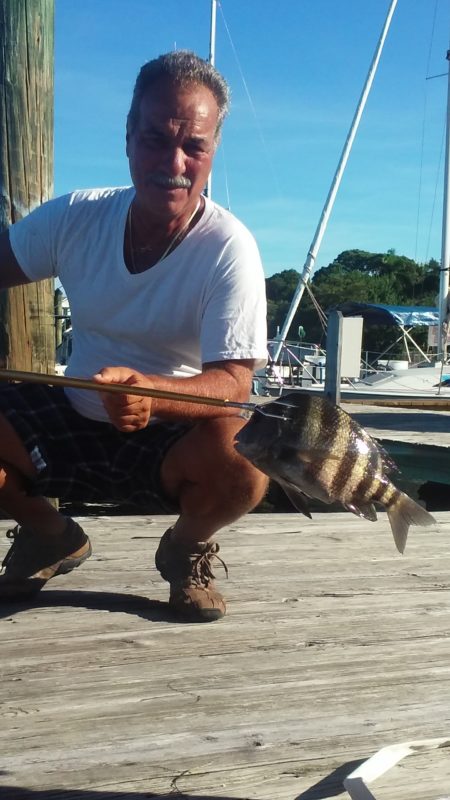 Dad gigging Sheepshead from under the dock.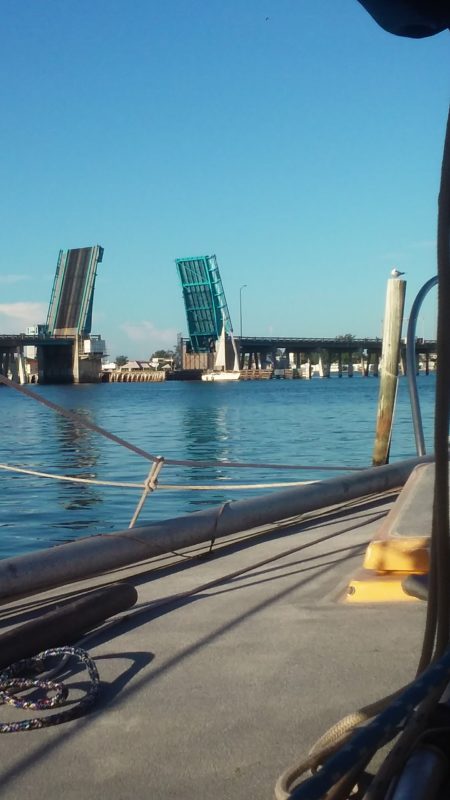 Sailboat under way.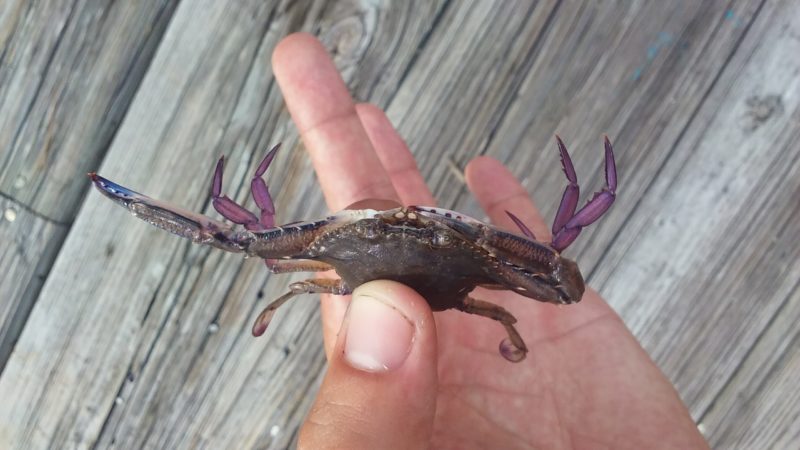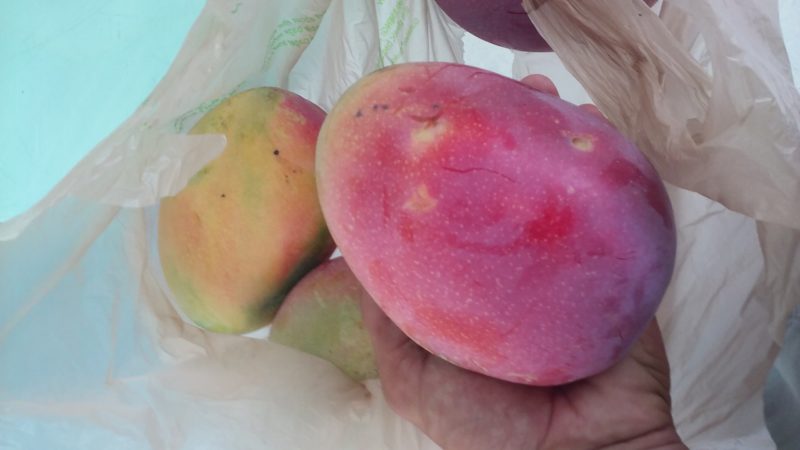 Longboat Key Mangoes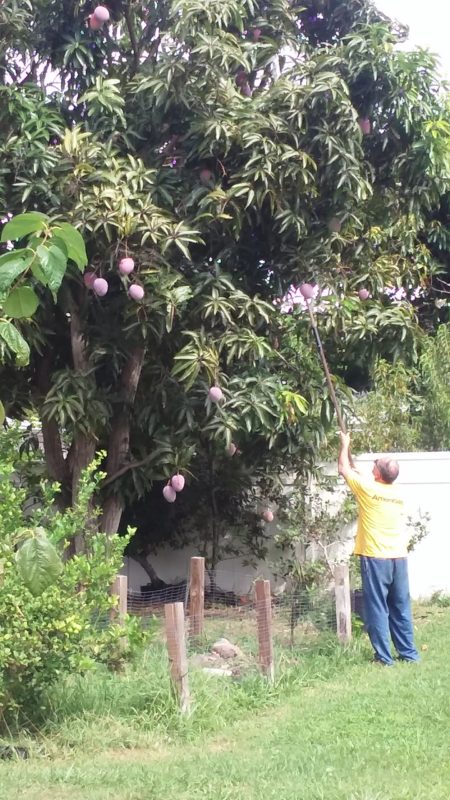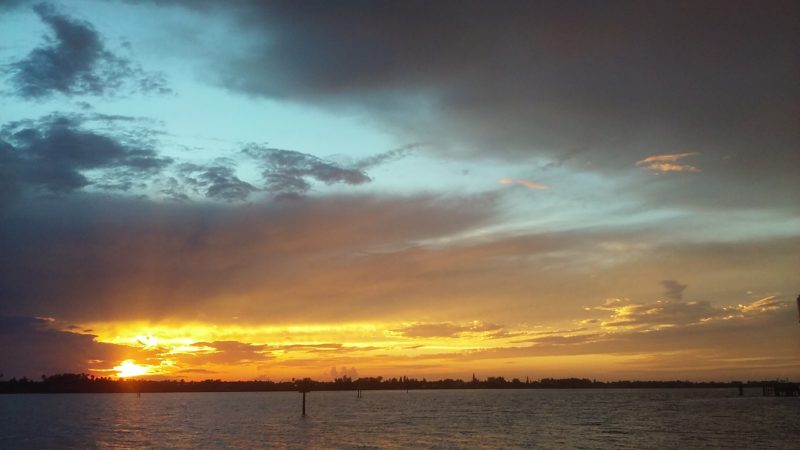 Thank you for checking in on us!
Over a dozen new posts are on their way.