July 22, 2015
Derek slept aboard last night.  I left the Volvo at his house.  We were up with the sun and out on the Choctahatchee Bay by 7:45.  Crossing the bay into the Gulf Intracoastal Waterway, coming out into West Bay, into St. Andrew's Bay, to Panama City.  A 50 mile day, 10 hours of motoring through ditch along with some bay sailing.  When we popped out into West Bay a big front was heading our way.  Putting a reef in the main sail, we rounded the bend into St. Andrews and under the Hwy 98 bridge.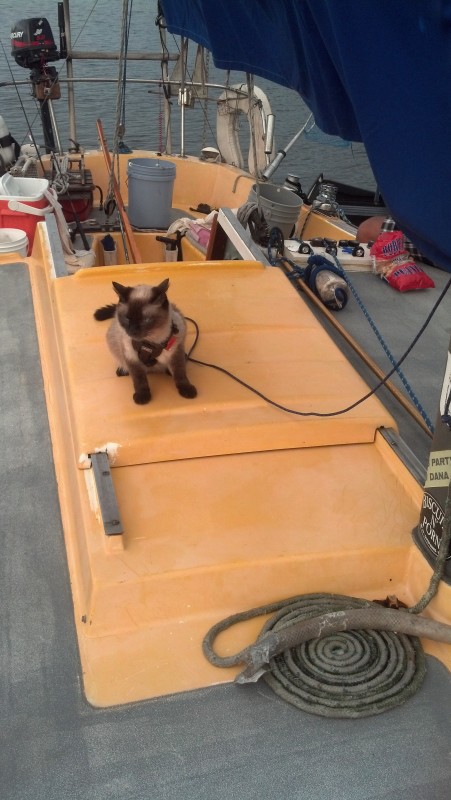 Arriving at the Panama City Marina around 17:45, Holly made the drive down to pick us up.  The three of us headed back to their home in Santa Rosa Beach so I could pick up La Sancha to turn around and drive right back to Panama City.
The plan was to wait in Panama City until my Dad could make the drive down from North Carolina and hop aboard for a few weeks.  After 10 days of solitude on Hogtown Bayou, it was strange being the first slip in a bustling marina.  For less than $1/ft for the week I was safe and secure from the big summer fronts.  On one of the days, I was sitting aboard and heard a huge crack.  The boat leaned over hard and buckets of water came down.  This lasted about 15-20 minutes.  When it was over, a man on a sailboat a few slips down reported gusts topping out at 53 mph from his wind indicator!
My Father showed up July 29th in the afternoon.  We provisioned the boat and set out at 8:00 the next morning; leaving both our vehicles behind in the marina parking lot.
Running the motor with no winds we dodged logs and debris all afternoon.  With all the rain lately there was a lot of run off and heavy current flow.  This slowed us down to 2.5 kts in some areas, especially around the GICW intersection of Port St. Joe.  We made it into White City and tied off to a free floating dock.  The weather started to clear and gave us a beatiful evening.
July 31, we left White City dock at 7:30AM and spent a very calm afternoon motoring through straight cool rain towards Apalachicola.  Winding through the GICW and across Lake Wimico.  Basically cutting the corner through land instead of sailing out and around Cape San Blas. Which can be quite risky with the present weather patterns.
Tying off to the free dock in Apalachicola at 12:30, right under the Hwy 98 bridge at the mouth of Apalachicola Bay.  We called the phone number posted on the dock to inform them of our arrival, then took a walk into town.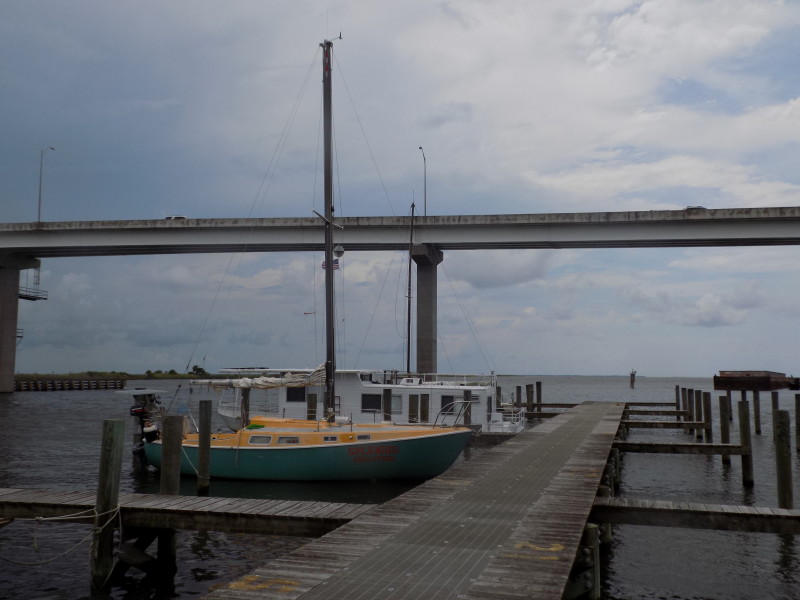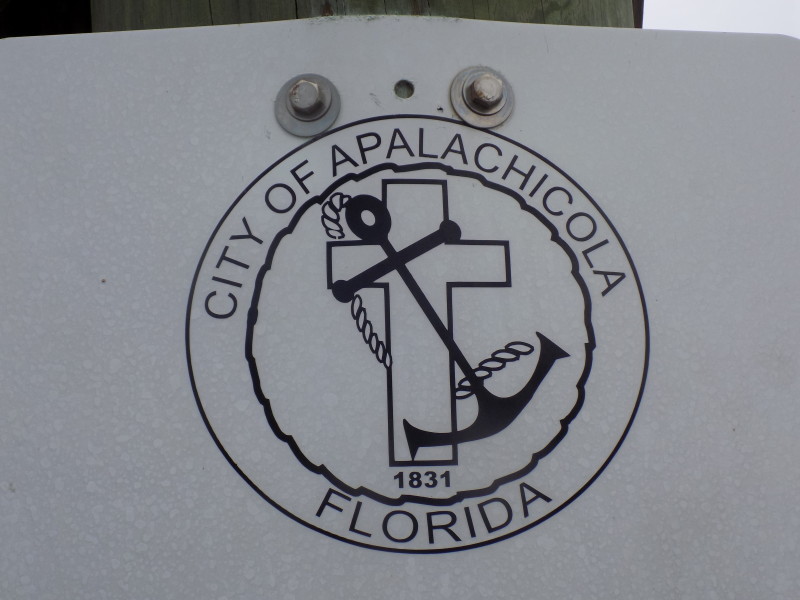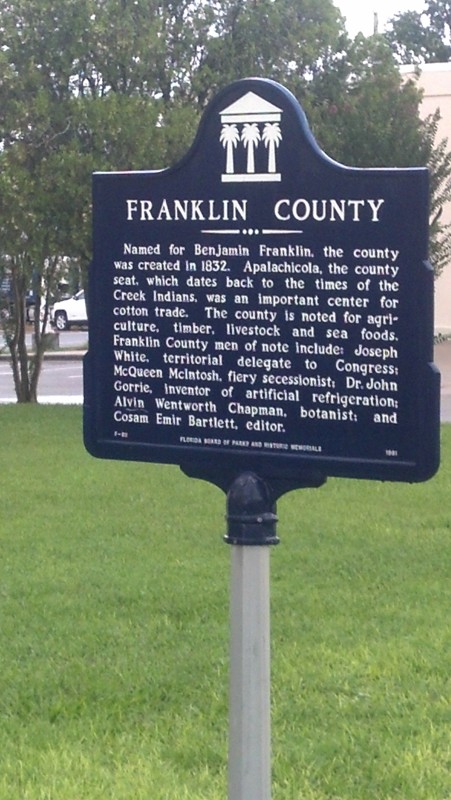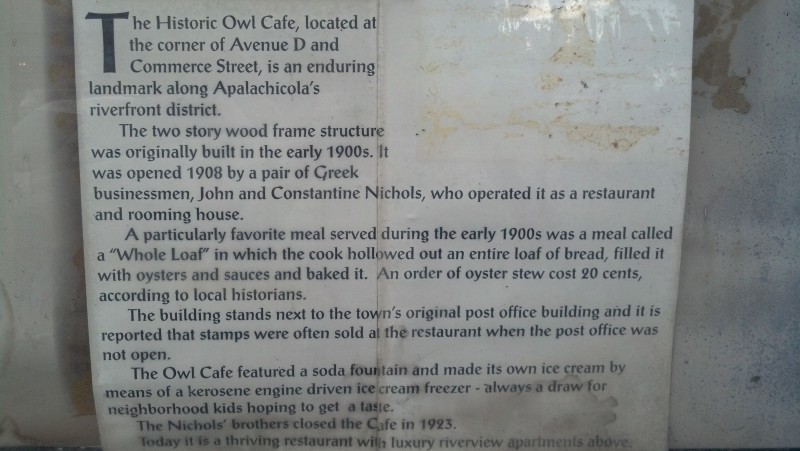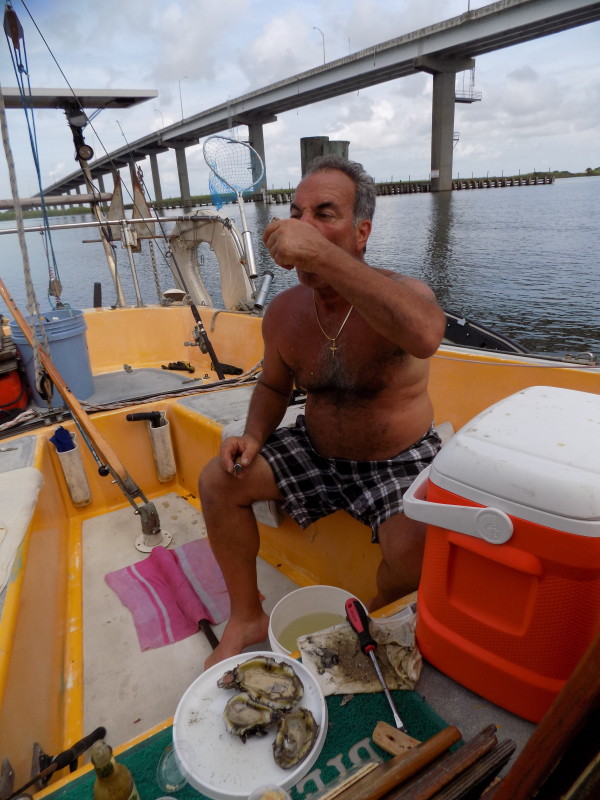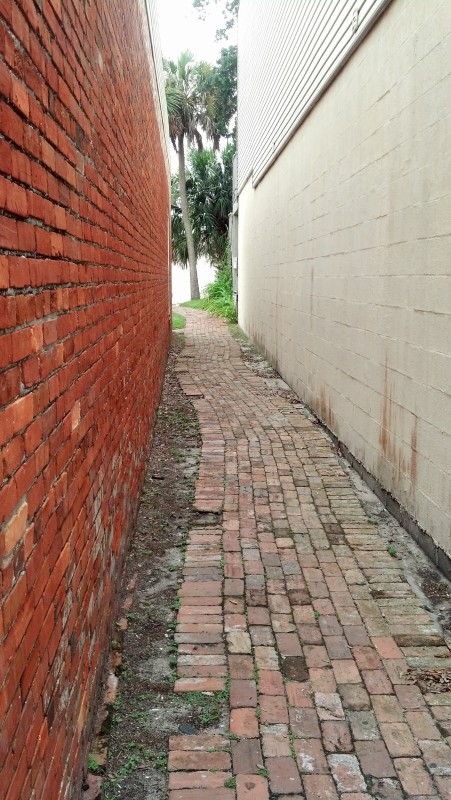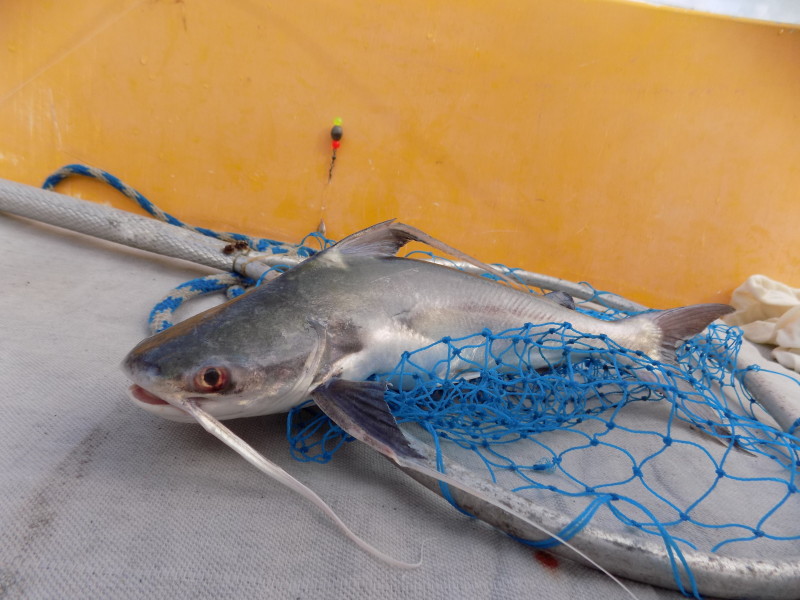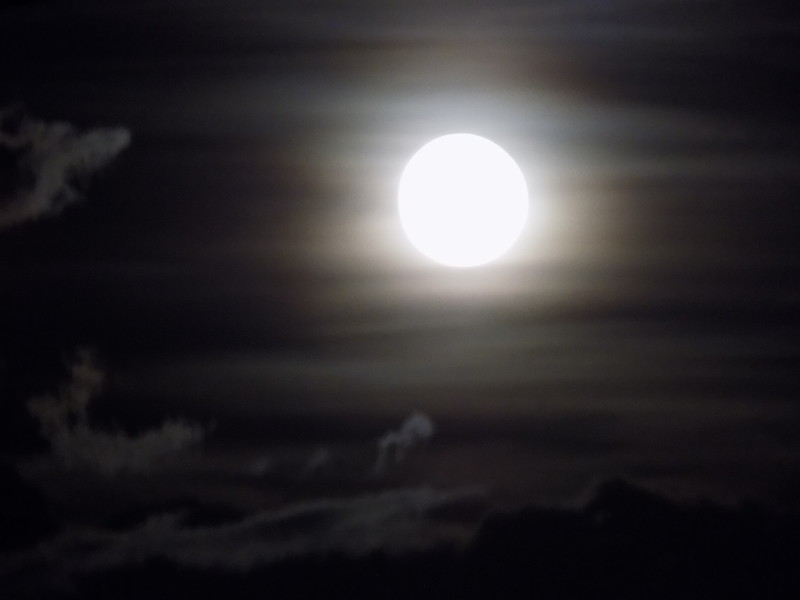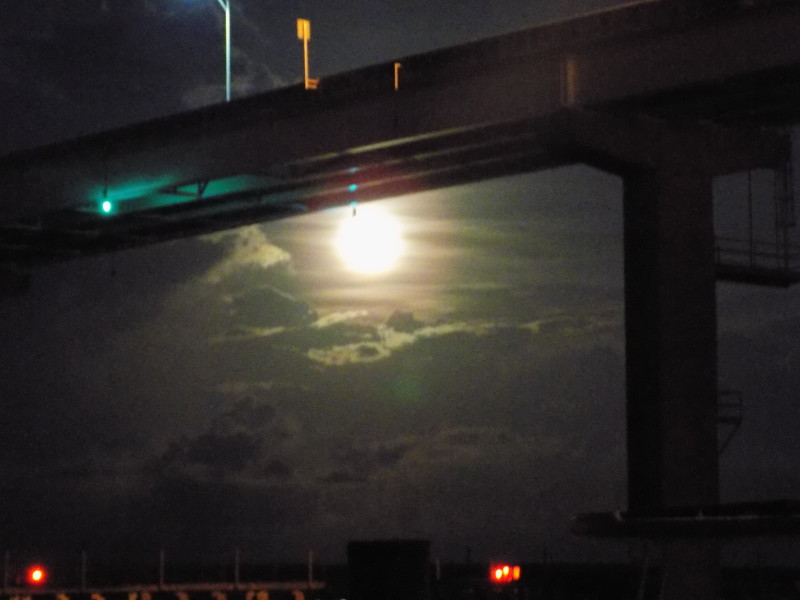 8/1  The weather was nasty.  My father and I spent the day fishing, shucking oysters, and exploring the historic town. That morning I screamed out load "I want to see a Manatee and an Otter!!!"  Well a few hours later, what do you know?  A Manatee swam up river right off the stern of the boat, lifting it's massive circular tail out of the water to say hey.  Later that evening around dusk, we were walking home from the Oyster Bar and my Dad through his arm out to stop me, quietly pointing at a Sea Otter along the shore, who was starring right back at us. Amazing!
8/2  The weather was still a little shook up, but moving out.  We left the dock at 8:00 and headed out into Apalachicola Bay towards the St. George Sound.